Pharmacy technician Vicky is walking into the pharmacy after her lunch and bumps into Ellen Kilver who is heading the same way.
"Oh, hi Ellen," says Vicky. "How are you doing?"
"Ok-ish," replies Ellen.
"Is that okay as in good, or okay as in not very good at all?" quips Vicky.
"I'm not sure really," says Ellen. "I went to the GP this morning and I was hoping she'd prescribe me one of those new cannabis medicines. I've been reading about them and they sound amazing for all kinds of things, and I really wanted to give it a try."
"I wouldn't believe everything you read, Ellen, particularly if it is in the tabloid newspapers or online," exclaims Vicky. "Why were you after a cannabis-based medicine in particular?"
"It's my rheumatoid arthritis," Ellen responds. "My medication is working pretty well, but I suppose I'm always waiting to have a flare up or to get hit by side effects. I thought that cannabis has been around for so long that actually it might be worth trying. But the doctor wouldn't even entertain the idea and just said no. Do you think she's just being difficult?"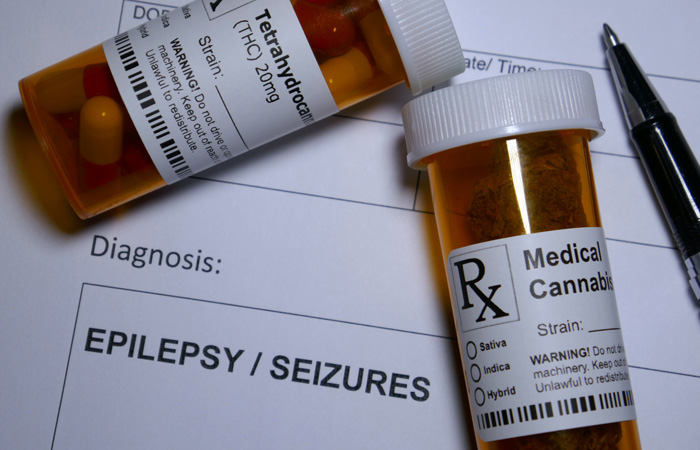 Answer
The GP is most definitely not being difficult. Cannabis-based medicines may be depicted in the media as a cure for all ills, but the evidence is not as overwhelmingly positive as it sometimes seems. The National Institute for Health and Care Excellence (NICE) recently published guidance that made recommendations around the use of such products for various conditions. Chronic pain – the only indication under which rheumatoid arthritis might be considered to fall – was not one of them. This is because the evidence for certain cannabis-based medicines showed only a modest reduction in pain with no associated decrease in the use of opioid painkillers. When combined with the large number of people who have conditions that can cause long-term pain, the cost of using such medicines would have been significant but with a chance of only marginal gains.
The bigger picture
There is a further barrier to this patient accessing cannabis-based medicines, and that is the stringent framework within which they can be prescribed. Initially this can only be done by doctors included on the General Medical Council's Specialist Register who have a special interest in the condition being treated. This is the same on both an NHS and private basis.
Other doctors can continue prescribing once the patient is stabilised, but only if shared care arrangements are in place. In practice, the types of patients who are likely to benefit from cannabis-based medicines are likely to be under specialist care anyway.
According to NICE, there are only a few conditions for which cannabis-based medicines may be used: nabilone as an add-on for chemotherapy-induced nausea and vomiting, THC:CBD spray for moderate to severe spasticity in adults with multiple sclerosis, and cannabidiol with clobazam for seizures associated with certain severe forms of epilepsy. In all cases, cannabis-based medicines may only be used if other medicines have been tried and shown not to work and, even if prescribed, regular reviews should take place to ensure they are effective otherwise the treatment should be stopped.
Cannabis-based medicines made the headlines when they were rescheduled towards the end of 2018. One of the major benefits of this legislative change was the fact that it became easier for clinical trials to be conducted to develop the evidence base for such products.