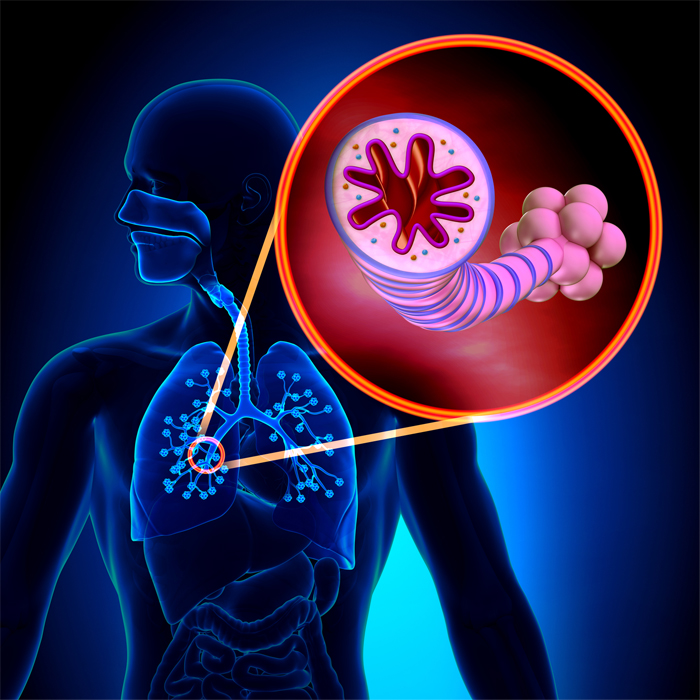 Adherence to maintenance treatments for chronic obstructive pulmonary disease (COPD) falls "precipitously" in the first six months, according to research published in the Annals of the American Thoracic Society.
Researchers identified 31,033 patients aged, on average, 68.4 years taking inhaled corticosteroids, long-acting beta-agonists or long-acting anticholinergics. Adherence peaked at an average of 57 per cent during the month after patients filled their first prescription but fell to 35 per cent within six months.
Only 20 per cent of people with depression and 22 per cent of non-depressed individuals showed more than 80 per cent adherence to maintenance treatment. Using an acute inhaler doubled the likelihood of adherence (odds ratio [OR] 2.08).
Supplemental oxygen use and nursing home residence increased the likelihood of adherence by 43 and 20 per cent respectively. Co-morbidities reduced the risk of adherence (by 23 per cent for two to three and 32 per cent for more than three conditions).
The 20 per cent of patients who developed depression after being diagnosed with COPD were more likely to be female than male (74.4 and 62.4 per cent respectively), to have more than three co-morbidities (32.6 and 22.6 per cent) and to have stayed in a nursing home (12.1 and 4.8 per cent).
Those patients with COPD and depression tended to have more severe symptoms: 9.7 per cent of those with depression used supplemental oxygen in the month that depression was diagnosed compared to 8.2 per cent of those without depression. After adjusting for confounders, a new episode of depression was associated with a significant 7 per cent risk of reduced adherence.
"Adherence to COPD maintenance medications falls precipitously within the first six months of use, regardless of depression status," the authors comment.