Special attention needs to be paid to those patients who have had organ transplants because medication and dosage regimens can be complicated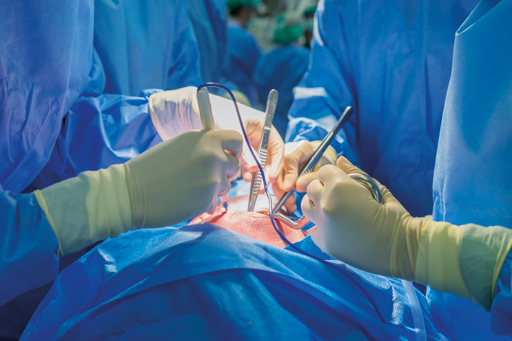 Organ transplants are a miracle of modern medicine. The surgical procedure was first performed in the UK in the 1960s, with the national donor register set up in the mid-1990s. The number of operations performed has increased steadily, going over the 5,000 mark for the first time in the year 2017/18.
While not the huge deal they once were – surgically at least – the life-changing nature of the operation for patients has arguably become greater over the years as procedures are more streamlined and medication regimens simpler and less risky.
This patient group requires special attention because of the need to take anti-rejection drugs after the transplant operation in order to stop the body's immune system from attacking the donated organ.
Management options
Transplant patients are put on a regimen of immunosuppressant therapy, which may include the following:
Antiproliferative agents such as azathioprine or mycophenolate mofetil. The latter is more selective and has been shown to be more effective at reducing the risk of graft loss and acute rejection, but may bring with it an increased incidence of opportunistic infections and blood disorders such as leucopenia. It is also genotoxic, so pregnancy prevention is a must.
Calcineurin inhibitors such as ciclosporin or tacrolimus. Both have similar side-effect profiles, but the risk of nephrotoxicity is higher with ciclosporin, while tacrolimus has been associated with neurotoxicity, cardiomyopathy and disturbed glucose metabolism. Both must be prescribed and dispensed by brand name only.
Corticosteroids, most commonly prednisolone, although this may be ultimately stopped if other anti-rejection drugs suppress the immune system to an adequate level without causing intolerable side-effects. Due to the longterm nature of the medicine, a steroid card should be carried. Gastroprotection may also be required.
Sirolimus is a noncalcineurin inhibiting immunosuppressant, licensed for renal transplantation.
Other drugs that are used less often include basiliximab, belatacept and antithymocyte immunoglobulin.
With thanks to Mona Koshkouei, clinical standards manager at Celesio UK, for her help in putting together this article.