A study into the management of hypertension through the new medicine service offers some pointers as to the direction of travel for pharmacist-led care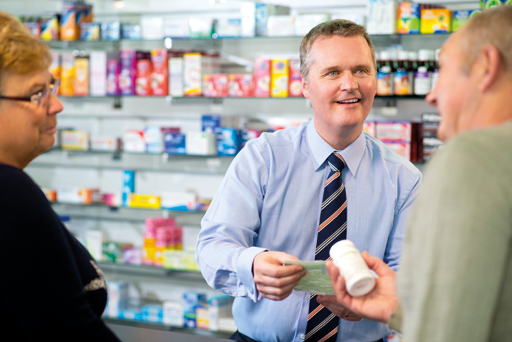 Key facts
Hypertension accounts for almost one in 10 GP consultations
Alternative models of hypertension management such as pharmacist-led care have the potential to alleviate this increasing burden on primary healthcare systems
An extended prescribing role for community pharmacists could reduce referral of routine cases to general practice although further training would be required
Launched in 2011, the new medicine service (NMS) is widely provided through pharmacies in England – more than 12,000 have claimed payments since October of that year.1 Operating across four therapeutic areas, including hypertension, the NMS aims to improve patient adherence, increase patient engagement with their condition and medicines, and facilitate patient decision-making.2 Since it was launched, a number of studies into the NMS have reviewed pharmacy interventions in the management of hypertension.
Research published by the University of Nottingham in August 2014 evaluated its clinical and economic benefits and concluded that the service should be continued. These findings were accepted by NHS England, which decided to carry on with the service.3
Another study from the Universities of Manchester, Nottingham and University College London, published in August 2017, pointed towards improvements in medicines adherence (+10 per cent) and claimed NHS cost savings of £517.6m were feasible over "the longer term".4
The most recent study, published in July's British Journal of General Practice5, takes a new perspective by focusing on "factors associated with referral of patients from pharmacies to general practice within the first two weeks of starting a new antihypertensive medication". The authors, funded by the University of Oxford, the National Institute for Health Research and the Medical Research Council, regard this kind of research as necessary before the role of pharmacists is extended, for example, into prescribing.
Drawing on data from the NMS between 2011-12, the study included 131,419 patients matching the authors' criteria with an average age of 65 years. The majority of patients (85 per cent) were of white ethnicity. Of these eligible patients, 5,895 (4.5 per cent) were referred back to their GPs within the first two weeks of starting a new antihypertensive but the vast majority of patients required no further GP referral.
Among the main reasons for referral to the GP were side-effects from the medicine, patient worries about efficacy, and negative feelings about the medicine. Interestingly, patients provided with more information about their new medicine by the pharmacist were less likely to be referred to their GP.
The authors concluded that "additional pharmacist involvement does not increase medical workload appreciably and support[s] further development of pharmacist-led hypertension interventions". These headline findings have been widely reported.
Study limitations
The authors acknowledge that the range of reasons and factors that were able to be analysed in this study were limited to those included on the NMS form.
This means that the study was not able to consider whether "other potentially important factors such as blood pressure levels, co-morbidities and polypharmacy […] not routinely collected in the dataset […] could have confounded [the] results."5 Polypharmacy, for example, is known to be linked to nonadherence to antihypertensive medication from other studies.6
Before accepting the (generally positive) results at face value and concluding pharmacists could purposefully take on an expanded role, the authors point out that policymakers should consider that the study results may be skewed by the inclusion in the data set of only those patients engaged with their condition; and that only more engaged patients may accept the service. What of the rest?
The study also reveals that some patients report negative feelings about their new medication and uncertainty about its efficacy, and that these patients sometimes seek referral to their GP for assurance. This leads the authors to question whether pharmacist prescribing per se is the essential enabler to persuade this group of patients to accept pharmacists' advice about their medication in the future.
It is also not known whether a referral rate of four per cent represents an improvement or worsening of the current situation because there are no figures available for comparison outside of the NMS. This is one reason why the authors recommend further studies to compare the clinical benefit of this type of programme with the current model and analysis of the recommendations and advice offered by pharmacists to patients.
Turning the vision into reality
"PSNC's ambition is to see the development of a new NHS contractual framework which would enable community pharmacies to offer more patient care, particularly for people with long-term conditions," says Alastair Buxton, director of NHS services at PSNC.
"Our proposed model includes cementing the new medicine service into the contract as an essential service, as well as developing it to cover a wider range of conditions. We hope to be able to work with the Government and NHS to make this vision a reality.
"We already know that community pharmacy teams can play an important role in identifying undiagnosed hypertension and we believe that community pharmacists could provide more support to people with hypertension, via our Care Plan service proposals and, where they are qualified as independent prescribers, allowing them to play a more active role in helping the patient manage their condition."
Practical steps
On balance, the authors appear confident that, going forward, pharmacists could manage patients' medications in hypertension, switching to an alternative, for example, where side-effects are reported. However, they also caution that many pharmacists would require "further training".
References
1. PSNC: NMS statistics
2. PSNC: NMS information page
3. The New Medicine Service Study
4. Royal Pharmaceutical Society press release
5. Hypertension referrals from community pharmacy to general practice: multivariate logistic regression analysis of 131 419 patients Ali Albasri, Suman Prinjha, Richard J McManus, James P Sheppard. Br J Gen Pract 5 July 2018; bjgp18X697925. DOI: 10.3399/bjgp 18X697925
6. Gupta P et al. (2017) Risk factors for non-adherence to antihypertensive treatment. Hypertension 69(6):1113-1120