Community pharmacists could do significantly more to improve the vascular health of the entire population, says Professor David Taylor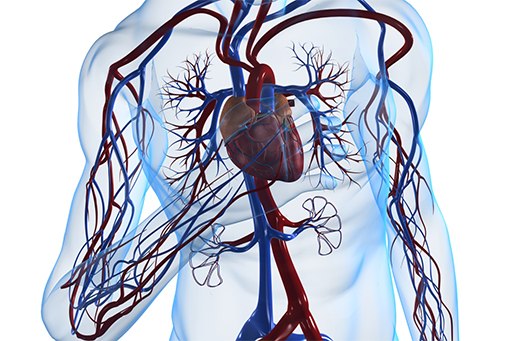 In the second of a series of occasional articles, Professor David Taylor from the UCL School of Pharmacy provides a public health oriented view of the ways in which community pharmacists could take an enhanced role in disease prevention and management.
Cancer has narrowly overtaken vascular disease as the major cause of death in Britain's ageing population, but conditions such as heart disorders, strokes and arterial disease still cause around 150,000 deaths annually in the UK (a quarter of the mortality total).
What is more, although the age adjusted overall vascular disease death rate fell by over two-thirds from its peak at the start of the 1950s through to 2010, this decline has now stopped and is one of the reasons why life expectancy is no longer rising in this country.
At the same time vascular disease morbidity rates are continuing to rise showing that, despite the successes of the past, more needs to be done to prevent vascular disease and slow its development at both 'public health' and individual care levels. Community pharmacists could help achieve this.
Historic burden
A detailed understanding of the historic burden of vascular disease mortality and morbidity arguably highlights the importance of stopping smoking and keeping blood pressure low and stable. It also highlights the value of medicines such as antihypertensives (which, in countries like the UK, began to be prescribed on a mass scale in primary care in the 1980s) and statins. The latter started to be widely used in primary care in the late 1990s.
Although statins cannot be seen as responsible for the major declines in vascular diseaserelated mortality in Britain from the 1950s to the late 1990s, they have in this present century helped to curb the harm that would otherwise have resulted from rising levels of obesity and diabetes.
Policy areas
Three broad cardiology-related policy areas require sustained attention:
Providing good access to high quality specialist treatment for individuals with lifethreatening or potentially disabling congenital and acquired vascular health problems
Providing easy-to-use and effective community care for people with established nonacute cardiac problems, such as those who have recovered from heart attacks or strokes and/or who are living with angina or heart failure
Primary and secondary prevention, and the avoidance or management of atherosclerotic and allied conditions before they cause significant disability.
Pharmacists working in both hospital and primary care make an important contribution at all levels of vascular disease treatment and care. However, it is in the fields of primary and secondary prevention that community pharmacists could do significantly more to improve the vascular health of the entire population.
Building on strengths
Community pharmacists already play a vital role in safely supplying effective CVD medicines. They are additionally involved in providing smoking cessation and other services, such as medicines reviews and health checks. Yet the overall value of such inputs is presently limited. In the case of smoking cessation, for instance, the quality of pharmacy support has been criticised by some commentators and funding has been cut in many localities.
Community pharmacists' current roles in seeking to resolve difficulties in medicines taking and finding individuals with undetected vascular disease risks such as raised blood sugar and/or LDL levels also need strengthening. The strategic challenge is to find new ways of building on their familiar strengths, which will increase the functionality of the overall primary care system.
Examples of the opportunities available range from individuals registering with both pharmacies and medical practices so that more consistent approaches to risk factor monitoring and lifestyle support could be taken, through to pharmacists being enabled to prescribe or otherwise proactively supply medicines like combination antihypertensives and 'full strength' statins, without medical prescription.
Work such as that of Sir Nicholas Wald and his colleagues at Queen Mary University of London provides powerful public health evidence that the entire population aged over 50 years living without diagnosed vascular diseases could benefit from such inexpensive and relatively safe products. Opening the way to obtaining them directly from pharmacies and linked internet services could provide increased freedom of access, coupled with professional guidance when needed.
Overcoming barriers
Experience shows that achieving such visions is easier said than done. Barriers to be overcome range from GP opposition to extending the pharmacy-based cardiovascular risk management offer, through to charges that further enhancing protective medicines use would cause undue 'medicalisation'. Some may also fear that the wider use of protective medicines would slow lifestyle change.
However, with sufficient commitment, such difficulties will be surmountable. From a community pharmacy perspective, a key conclusion to draw is that if its part in controlling something as basic as blood pressure cannot be successfully extended, then it is unlikely that the establishment of any worthwhile community health-oriented clinical roles in independently sited pharmacies will be possible.
The alternative would be the integration of community pharmacy within general medical practice, or its gradual elimination.
Global implications
Awareness of the drivers of cardiovascular disease during the process of demographic transition has particularly important implications today for health in developing regions like Africa and Latin America, and in emergent economies such as those of India and China. As populations move from rural settings into urban environments, average blood pressures rise.
High case fatality rates combined with inadequate preventive measures and poorly developed community health services mean that the vascular disease burdens they face are already far greater (in age standardised terms) than those suffered in nations like, for instance, Germany, Italy and France. Global vascular health inequalities are likely to increase further as the world development story unfolds.