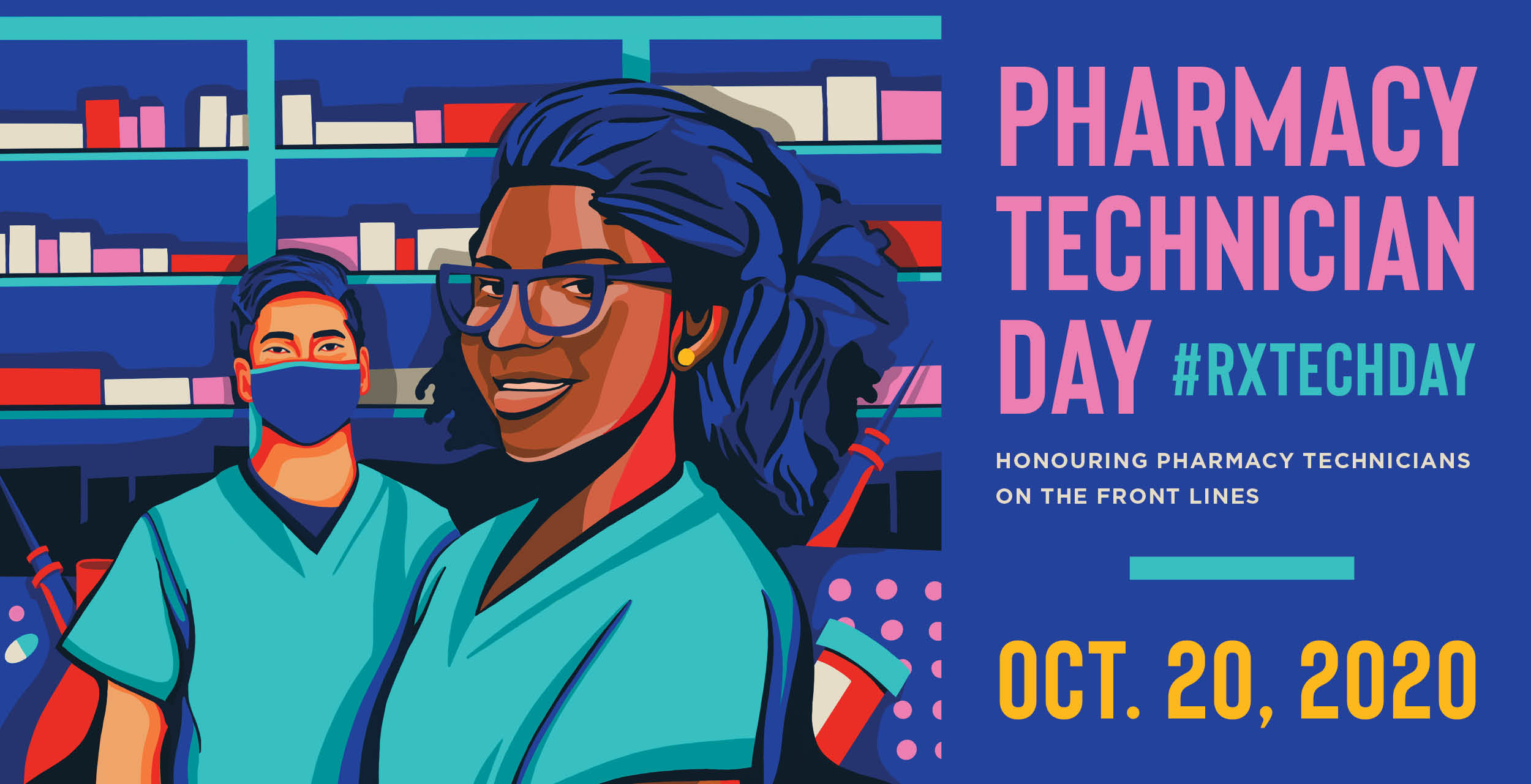 Pharmacy Technician Day is Tuesday 20th October 2020
View a statement, on Pharmacy Technician Day 2020 from APTUK President Liz Fidler here
View an Open Letter from the Chief Pharmaceutical Officer (CPhO) to our members here
View APTUK President Liz Fidler's reponse to CPhO's Open Letter here
Celebrate by joining with us:
Each year we join with countries across the globe to celebrate Pharmacy Technicians. The theme for this year is 'Honouring Pharmacy Technicians on the Front Line'.
We encourage all Pharmacy Technicians to take part as follows:
Download the APTUK Pharmacy Technician Day flyer here
Fill in the details of who you are honouring and why
Take a photo of yourself with your completed flyer
Post your photo on social media using the Hashtag #RxTechDay and make sure to tag @aptuk1 on Twitter, Facebook, Instagram and LinkedIn
We'd love to see all your photographs of how you are celebrating #RxTechDay!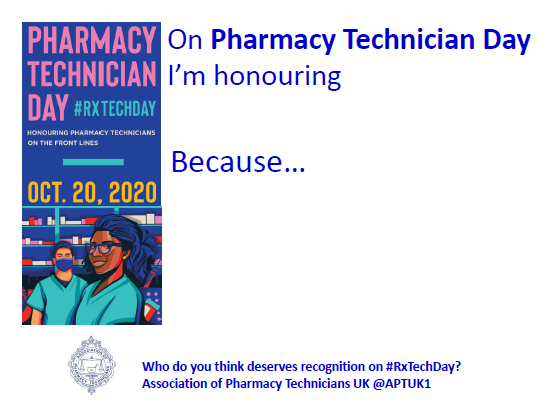 You can also click on the images below to save / download and use them: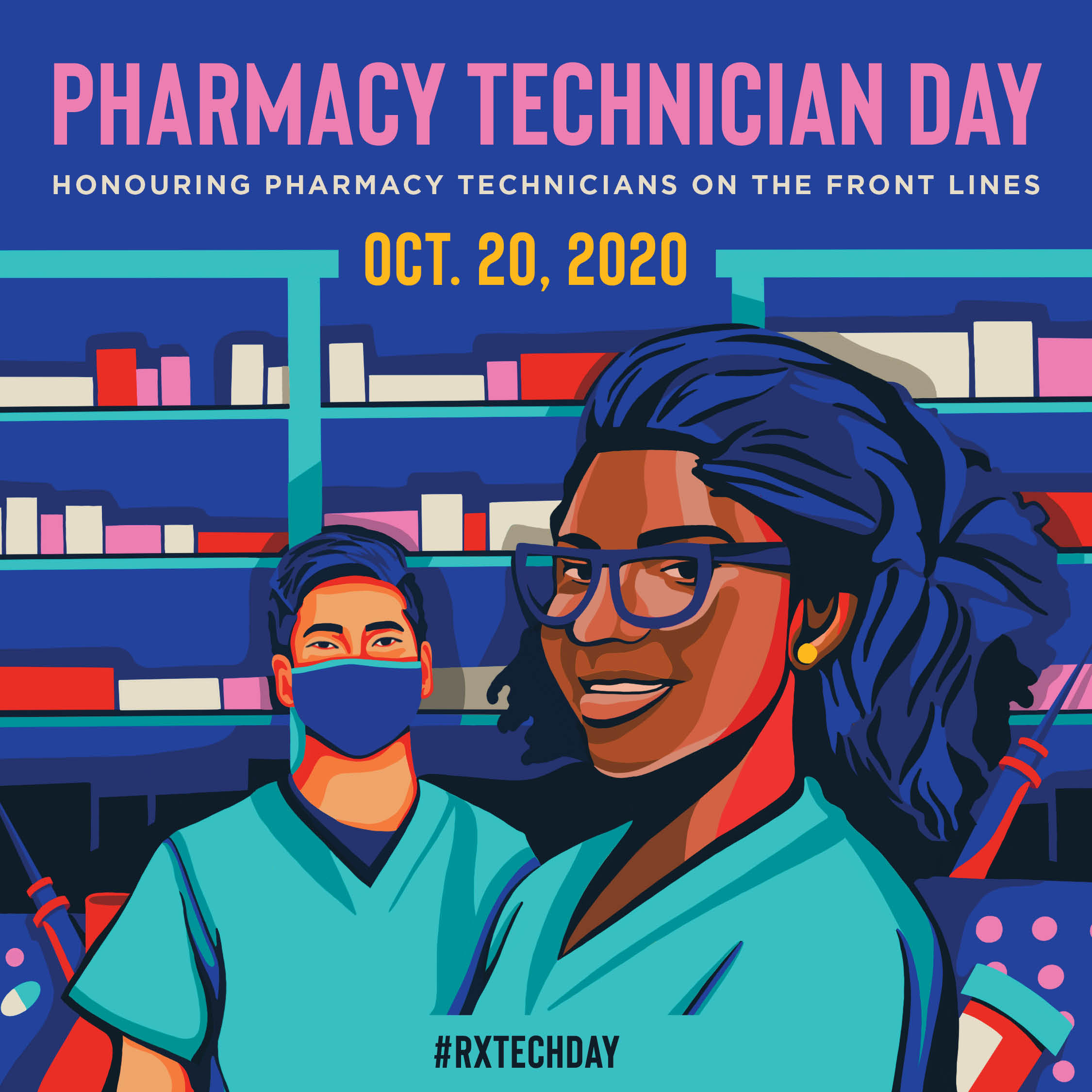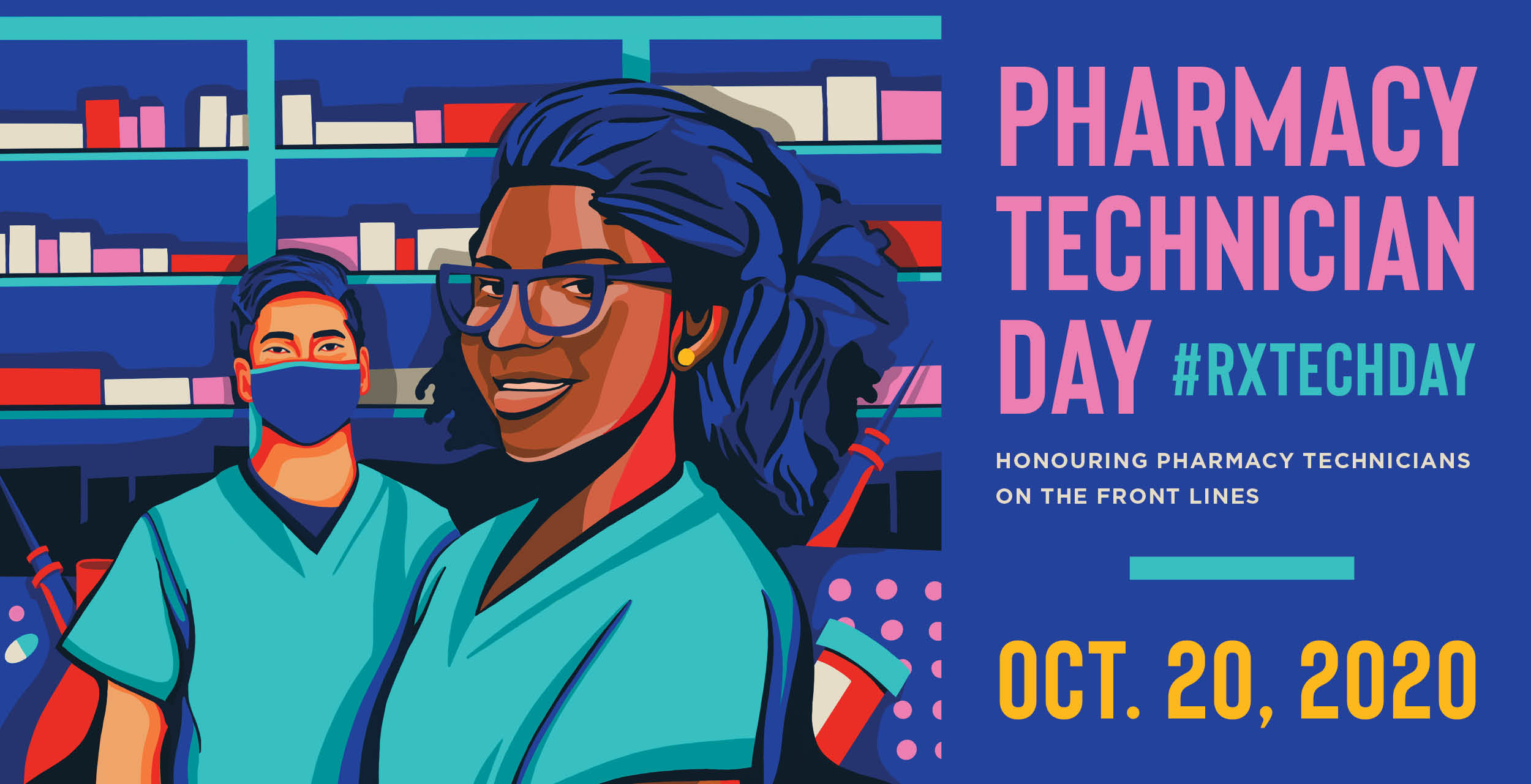 Join your Professional Leadership Body
APTUK are the only professional leadership body for Pharmacy Technicians in the UK. You can see all the work we have been involved in recently here in the News section of our website.
If you are not a member of APTUK and are a registered Pharmacy Technician in Great Britain, or a qualified Pharmacy Technician working in Northern Ireland, you can join us for only £48/year, that's less than a £1 a week! The benefits of joining can be seen here and you can join us here.
If you are a UK Pre-Registration / Student Pharmacy Technician, you can join APTUK for free for the length of your training! Complete the application here.
Buy a T-Shirt!
Members of APTUK can purchase an exclusive APTUK Polo Shirt for £25!
Please see the members area of the website for further details and to place your order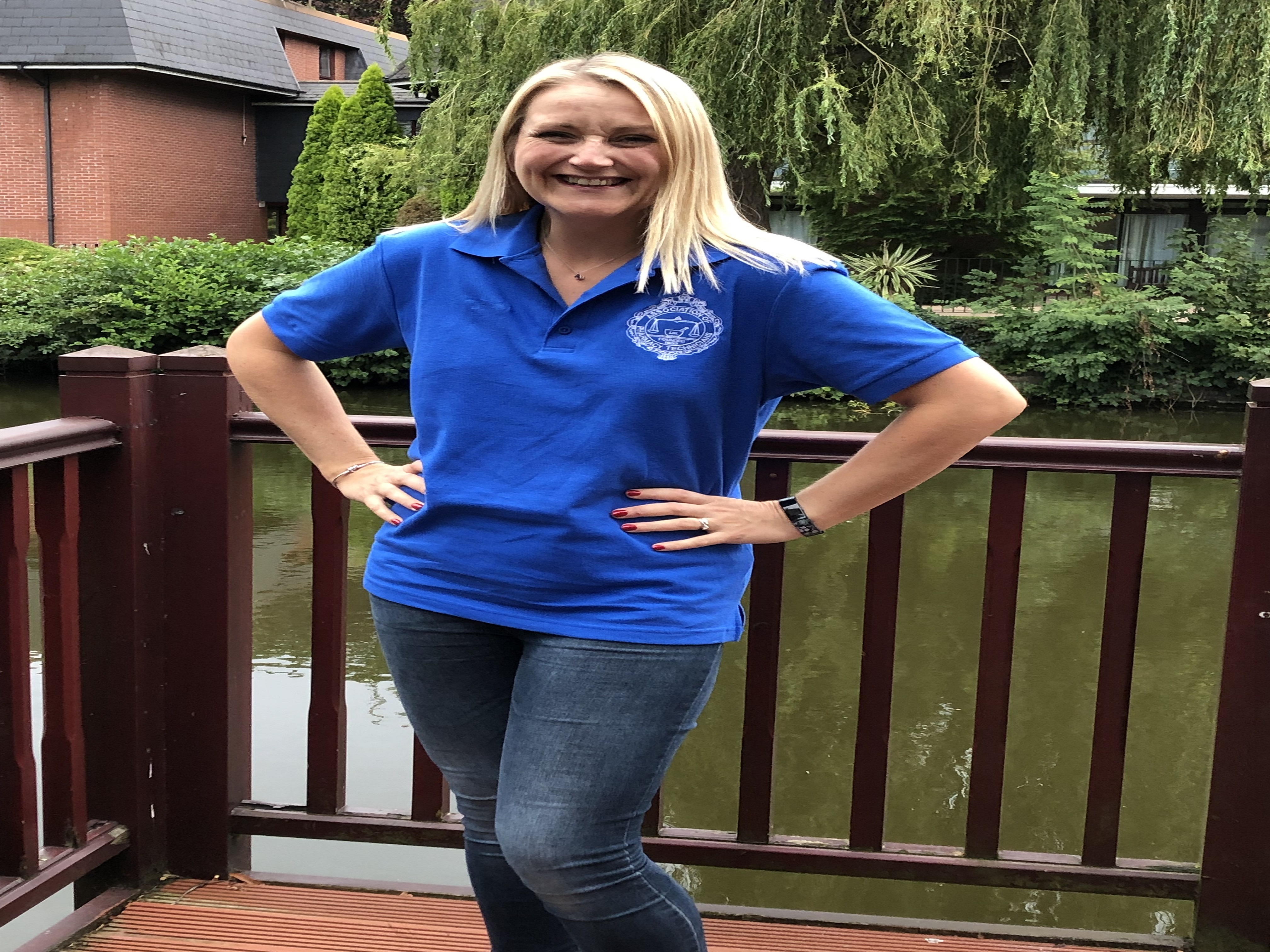 You may also want to join the International Events:
International #RxTechDay Twitter Chat - Follow @PTCB on Twitter and use the #RxTechDay to answer the questions and follow the chat!
Attend the Facebook Event - here