Claire Steele - President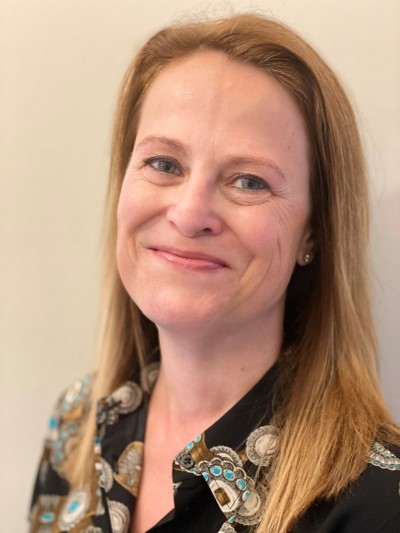 Claire Steele started her pharmacy career in community pharmacy in her hometown Keighley, West Yorkshire as a Medicine Counter Assistant. After qualifying as a pharmacy technician in 1998, Claire moved to Leeds General Infirmary to commence her hospital pharmacy career in 1999. In 2003, Claire headed north to Inverness to take up what would be the first of many lead pharmacy technician roles in Scotland. Claire has specialized in various hospital pharmacy services including clinical trials, procurement and market access and is now at her sixth Health Board, NHS Fife as the Head of Pharmacy for Medicines Supply and Quality.
As a strong advocate for pharmacy technicians and pharmacy support staff, Claire joined the National Pharmacy Technician Group Scotland (NPTGS), taking on the role of Professional Secretary and Chair of the Communications Group. Claire joined the APTUK Executive Committee in 2021 when she became the APTUK Professional Lead for Scotland while maintaining her NPTGS roles. Claire commenced her tenure as President of APTUK on 1st March 2022 and is determined to ensure pharmacy technicians are represented at the highest level and that best practice and knowledge is shared across the United Kingdom.
Vice President - Nicola Stockmann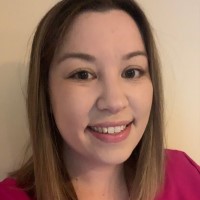 Nicola brings a wealth of experience of both the pharmacy technician profession and knowledge of APTUK. Indeed, Nicola set up the Hampshire branch in 2019 following her attendance at the APTUK conference and it was this branch which won the Branch of the Year award at the 2022 APTUK pharmacy technician awards. Achievements of the branch included chairing a national APTUK virtual meeting with a representative from the GPhC during the consultation period on their Fitness to Practice policy, interviewing Stuart Lawrence as part of the APTUK book club and supporting at multiple Pharmacy conferences representing APTUK.
Nicola started in community pharmacy before moving to secondary care to complete the Pharmacy Technician qualification. Since qualifying, she has held roles in Medicines Management, Clinical Trials and a secondment as a Medication Safety Officer. She is currently the Dispensaries Service Lead and Pharmacy Operations Manager at Hampshire Hospitals Foundation Trust.
Quotes:
I am so pleased to be appointed Vice President of APTUK. I promise to continue championing our skilled profession and working for the benefit of members of our professional leadership body.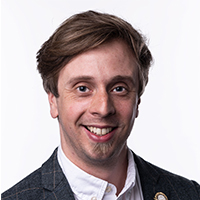 Dafydd James - Director of Digital Strategy
Dafydd works as a Regional Lead Technician for the Renal Medicines Service in Southwest Wales where he has been instrumental in the digitisation of the service including implementation of electronic prescribing. APTUK recognised his work, and he was awarded the Digital Innovation Award in 2017. He is now working on making these services available for Wales.
As a Director of Digital Strategy Dafydd enjoys volunteering his time, knowledge and skills to lead on all things digital and to take them to the next level.
Quotes:
I am privileged to be working alongside extremely supportive colleagues that have empowered me to work to the top of my professional licence. This would have not been possible if it was not for the hard work that APTUK have done over the years to raise the profile and capability of pharmacy technicians working as registered professionals.
Being involved with the Association really excites me as the work that APTUK undertakes as a leadership body is paramount to the future and progression of the profession. Together we will make a difference.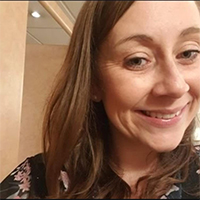 Amy Laflin - Director of Education
Amy has worked in Pharmacy for 15 years and has had the pleasure of working in various pharmacy sectors in this time. Amy now works in academia where she is able to watch and support the next generation of Pharmacy staff including Pharmacy assistants, Pharmacy Technicians and Science manufacturing Technicians grow in their roles.
Amy has a passion not only for education but also for supporting the professional membership body (APTUK) and so the role of Director for Education will enable her to embrace both areas as well as offer her time and commitment to the continual positive changes within pharmacy technician education and the profession.
Quotes:
I have a passion not only for education but also for supporting the professional membership body (APTUK) and so the role of Director for Education will enable me to embrace both passions as well as also offer my time and commitment to the continual positive changes we face within Pharmacy Technician education and the profession.
I am very excited and feel incredibly privileged to be on this journey for the current and future Pharmacy Technician population.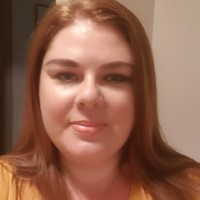 Claire Sutton - Membership Director
Claire has worked in Pharmacy for 13 years, across a variety of roles within the acute NHS hospital setting. She currently works as an education programme director for apprentice pre-registration trainee pharmacy technicians and has been working to support their learning in the workplace on the apprenticeship route. Claire has recently been appointed as the PTPT Education lead for the Wessex area for the newly formed PTPT programme board which is looking to quality assure the provision of HEE funded PTPT provision across the south.
In previous roles, Claire provided support and training for the roll out of electronic prescribing and medicines administration across a Trust and also worked in a medicines management role for several years.
Claire is delighted to take on the role of Membership Director and looks forward to working with other members of the executive team to promote the role of APTUK for pharmacy technicians in all sectors, ensuring that the membership holds great benefits and support for all pharmacy technicians and apprentice pre-registration trainee pharmacy technicians.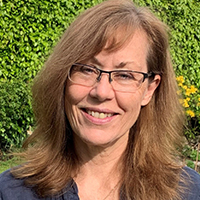 Vicky Hope - Operations Lead
Vicky's background is founded on a business studies degree and throughout her career she has gained extensive commercial operational experience including customer/client service, process development and implementation, marketing and team leadership, primarily in service orientated businesses. For the last 10 years Vicky has been working in the healthcare arena, which has provided a keen interest in the rapidly changing patient care landscape.
Vicky works as the Operations Lead for APTUK, the purpose of which is to oversee the leadership and management of APTUKs professional business operations and to support the development and setting of the strategic direction, including key objectives, priorities, and goals.
Lynn Ali - Membership Coordinator and Secretariat
Lynn has worked as the Membership Coordinator for APTUK since taking early retirement. Lynn initially worked as a community Pharmacy Technician for a large multiple pharmacy chain, and later worked as the Area Pharmacy Administrator covering 50 stores, with the same company. She completed 38 years in total within community pharmacy.
Lynn has been a career long supporter of APTUK, joining as a student member and was an early registrant with the GPhC when it was launched.
As the APTUK leadership structure evolved, and following the significant investment in the website, Lynn's role expanded to include Secretariat work and support with the financial processes. Lynn values being part of the Executive Committee, supporting it in a variety of ways, whilst still maintaining her focus on helping members with all queries around their membership payments & website access.
Lynn's priority is accurately maintaining APTUK members' records and interacting with as many members as possible.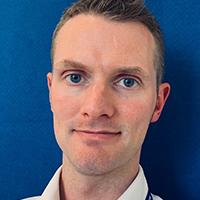 Warren Francis - Professional Lead, Northern Ireland
Warren has worked in pharmacy for over 20 years, both in community and in hospital. He now specialises in Pharmacy ICT and robotics and works as a Senior Analyst for the encompass pharmacy build team, who are introducing a digital integrated care record across health and social care. This will replace many of the paper based or outdated technology systems used by all Trusts in Northern Ireland and is anticipated to transform the way people are cared for in the region.
Warren began working as a volunteer for APTUK in 2019 as the NI National Officer, to help bring regulatory change to enable the same career opportunities as pharmacy technicians across the rest of the UK, as a result of being recognised as a registered profession.
The foundations have been put in place that will now allow registration to become a reality in NI over the next few years and it is this potential that continues to motivate Warren in his new post as APTUK Professional Lead for Northern Ireland.
Quotes:
Pharmacy is vital to the health and wellbeing of everyone and as a result working as a pharmacy technician provides great job satisfaction and is very rewarding.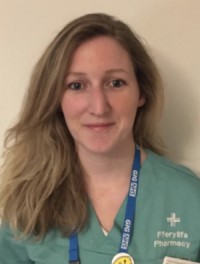 Emily Guerin - Professional Lead, Wales
Emily is a Senior Pharmacy Technician in a GP support team in Primary Care, Hywel Dda Health Board.
She started her pharmacy journey as a medicine counter assistant in community pharmacy and quickly learnt that she enjoyed pharmacy so moved to secondary care where she completed the pharmacy technician qualification.
Since then, Emily has held a variety of roles through multi-sectors including technical services, medicines management teams, social care and care homes. She also launched and currently chairs the APTUK Wales branch which has gone from strength to strength. Emily has a passion for education, training and mentoring and loves to network with other like-minded pharmacy technicians.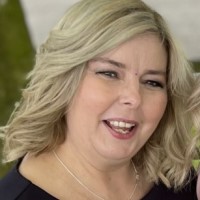 Melanie Bryan - Professional Lead, Scotland
Melanie has worked in pharmacy for over 30 years, training and working within the hospital sector, undertaking various roles including Aseptic Lead and Dispensary and is currently the Lead Pharmacy Technician in NHS Dumfries & Galloway. In 2019 she successfully applied for cohort 2 of the Scottish Clinical Leadership Fellow (SCLF) programme working with NHS Education for Scotland promoting the role of pharmacy technicians at every opportunity. This then leads to her undertaking her current position as chair of the National Pharmacy Technician Group Scotland (NPTGS).
Taking up the Professional Lead for Scotland role, Melanie says it with allow the two organisations to work together as the profession needs to have a strong leadership voice able to support and empower pharmacy technicians now and in the future developments of the healthcare system. She is excited to join the APTUK executive board to champion the Scottish pharmacy technician voice, share some of the excellent work which is currently underway, and expand her knowledge at a national level to support others.
Donna Bartlett - Professional Lead, England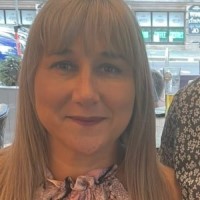 Donna has been part of the pharmacy workforce for over 30 years and has been fortunate to experience working in multiple sectors including hospital, community, academia, CCG (as was) and non-NHS sector. She is currently Chief Pharmacy Technician for Greater Manchester Mental Health.
"I have always had a passion for demonstrating what pharmacy technicians can do. Taking up the role of Professional Lead for England will allow me to be involved at the start of any changes where the pharmacy profession should be involved and then showcase how pharmacy technicians would be an ideal profession to take these roles on"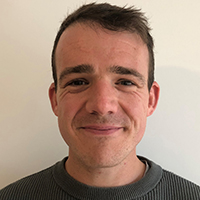 Oliver Jones - Business Development Executive
Having worked in community pharmacy since a teenager, Oliver joined the register as a pharmacy technician in 2014. His career since then has led him into primary care, and more recently academia – working as an education supervisor at The Centre for Pharmacy Postgraduate Education. Alongside the 'day job' Oliver has been volunteering for APTUK in a business development role. Oliver believes that it is important for a profession such as APTUK to have a strong professional leadership body and he is proud to give his time working to ensure APTUK is able to provide that leadership.
Quotes
It's important for a profession such as ours to have a strong professional leadership body and I'm proud to give my time working to ensure APTUK is able to provide that leadership.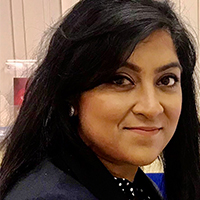 Shamma Baig - Equality, Diversity and Inclusion Lead
Shamma has been practicing as a pharmacy technician for over 11 years - as long as registration has been mandatory for pharmacy technicians. Since qualifying in 2011, she has gained a wealth of experience in secondary, primary and community pharmacy settings, including specialist experience in medicines optimisation, cancer services and aseptic preparation. Currently she works in the primary care sector with work streams based on falls and frailty in the West Midlands. Shamma has volunteered her time in health inequalities projects to benefit population health outcomes for people in the surrounding areas. She has a passion for great patient care and being influential in making a positive impact on the care and health of all those she serves.
Shamma was appointed the EDI Lead role in July 2021, a new and innovative role on APTUK's Executive Committtee. Shamma hopes to facilitate and promote the importance of equality, diversity and inclusion throughout the pharmacy technician workforce across the UK.
Quotes
I am honoured and humbled to be representing our technicians on various platforms associated with EDI topics. Its very exciting to be part of such a wonderful organisation and I cannot wait for the challenges ahead.
The future for technicians is bright and the APTUK works to amplify the progression and recognition of this profession.
Branch Liaison Executive - Vacant
We are currently recruiting for this post - more details can be found here: aptuk-jobs
PTJ Editor - Vacant
If you are interested in this post please contact operations@aptuk.org
Tom Freel - Member Observer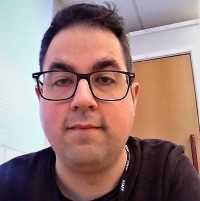 Tom is a registered pharmacy technician originally from Grimsby and now based in Norfolk, working as a science/pharmacy tutor at West Suffolk college helping to support pharmacy technicians in achieving registration. Before beginning his journey as a pharmacy technician, he had many opportunities to work within multiple teams and disciplines, including microbiology, virology, and histology. He also worked in the pharmacy aseptic unit, manufacturing Chemotherapy which he found very rewarding.
Tom has always enjoyed supporting others and wants to see people make the most of life's opportunities, which is why he moved into education. Tom is a strong believer that it is never too late to achieve and succeed in life, and always looks forward to helping and supporting others in reaching their targets and achieving their goals.
Tom has become a member observer for APTUK so that he can help support and promote pharmacy technicians as an exciting and rewarding profession.
Record my learning outcomes