My Experience of Celebrating 70 Years of the NHS with an Invitation to 10 Downing Street
Blog
My Experience of Celebrating 70 Years of the NHS with an Invitation to 10 Downing Street
Saturday 30th June was a normal average day, until by pure accident I went onto my NHSmail and found an email sent late on Friday night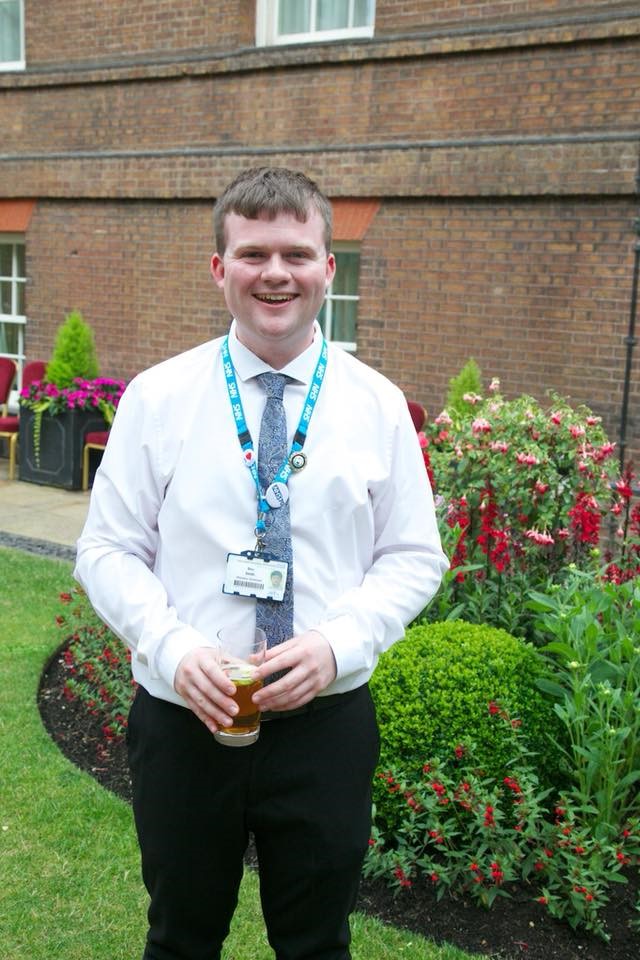 addressed 'Invitation to a reception at 10 Downing Street to Celebrate 70 Years of the NHS [OFFICIAL]'. My first thought was, this is a scam! Someone is out to wind me up! So I decided to ring Downing Street, like you do. They confirmed this was a genuine event, and was informed there would be a drinks reception, the Prime Minister would meet a few guests, deliver a speech, meet more guests, and then depart. I felt so honoured to have been invited to such a prestigious event that was simply a once in a lifetime opportunity. I later learnt that Gail Fleming, Dean of Pharmacy for Health Education England (London and Kent, Surrey, Sussex) and the team at Health Education England (HEE) put my name forward to attend Downing Street as a 'big thanks' for my contribution 'above and beyond' during my Pre-Registration Trainee Pharmacy Technician training for the work I did with HEE. This was such an honour and showed my work with them had been recognised.
The day of the event arrived, Wednesday 4th July, the middle of the heat wave we have recently experienced. I got a train up to London and a tube to Westminster, then walked up to Downing Street. On arrival, there was a huge turnout for the event. There was around 200 healthcare professionals from around the country attending this special event queuing to get into Downing Street. There was high security present, a bag and body search was in operation before anyone was allowed to walk near the famous black door. Unfortunately I think the cat was out for the day as he wasn't present on the day, neither was any news reporters lining the front of Downing Street. When walking through No10, I was directed though a long corridor, past a beautiful picture of the Queen and many different art work including the different past cabinets in office. I was then directed outside into the garden of Downing Street where pin badges were available to guests, and a drinks reception was present, along with professional photographers taking pictures of all the guests. And then in true British spirit, the heavens had opened, and it chucked it down with rain! We were all directed to head back into No10 and told to go upstairs to some reception rooms. I walked up and down the famous staircase, the yellow walls which are lined with portraits of past prime ministers, also the stairs that Hugh Grant danced down in 'Love Actually', which I nearly tried myself! On arrival to the reception rooms, drinks were being offered to guests and everyone was networking with one another, where I met a paramedic from Southampton General Hospital and we shared our roles with one another. I managed to meet the chief pharmacist from Chelsea and Westminster Hospital NHS Foundation Trust, who I had met before during a pharmacy quality visit. I also met Ravi Sharma, the National Clinical Lead (Clinical Pharmacy & Genomics) at NHS England, someone who I have never met before, but communicate a lot to through Twitter.
I then spotted Jeremy Hunt entering the room, walking around speaking with guests. This was my opportunity to have a conversation with him face to face and to get one of the professional photographers to take a picture of me and him! I introduced myself to Jeremy Hunt, told him my role within pharmacy, and we discussed patient safety around electronic prescribing within East Kent Hospitals University NHS Foundation Trust. I then spotted the Prime Minister speaking with guests in the other hall, and before I could get anywhere near her, she was being escorted by her bodyguards to deliver her speech to guests. She told guests 'It's not the Labour Health Service or the Conservative Health Service – It is the National Health Service – It belongs to all of us', and finished her speech by wishing the NHS a Happy Birthday, before quickly departing the hall. The event finished with Jeremy Hunt presenting badges to NHS workers with more than 40 years' service and had their photograph taken with Mr Hunt. Before leaving Downing Street, it was a no brainer to ask someone to take my picture in front of 10 Downing Street!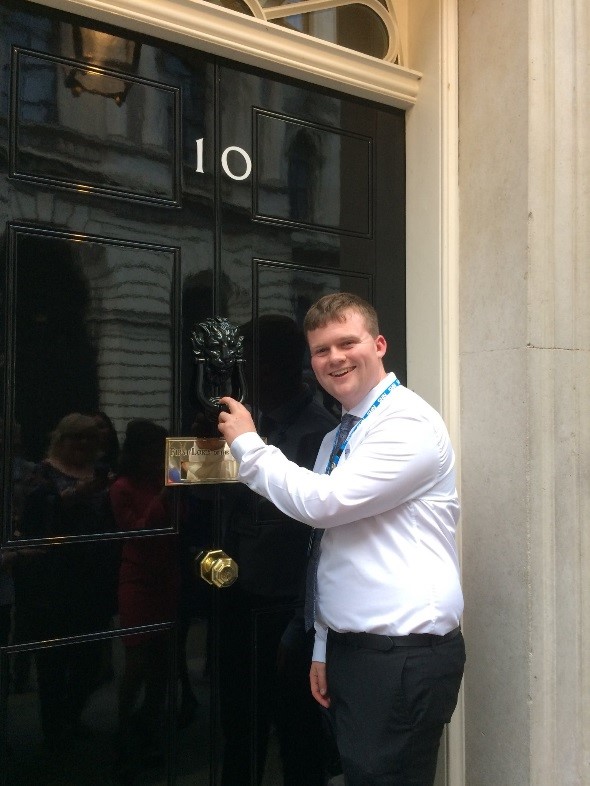 After the event, the Pharmaceutical Journal got in contact with me via Twitter and asked to interview me about my experience at Downing Street and an article was published about mine and other healthcare professional's experience. On Thursday 5th July, the birthday of the NHS, BBC South East Today was reporting from my place of work at the Queen Elizabeth Queen Mother Hospital in Margate to speak with staff about their roles in hospital and how the NHS has changed in 70 years. I was lucky enough to be interviewed live for the BBC to share my journey as a Pharmacy Technician and about my experience at Downing Street. This interview is available on the BBC South East Today Facebook page for viewers to watch.
Benjamin Smith MAPharmT
Pharmacy Technician
APTUK/AAH Pre-Registration Trainee Pharmacy Technician of the Year 2017
East Kent Hospitals University NHS Foundation Trust
Sponsored
OTC
Learning for the pharmacy team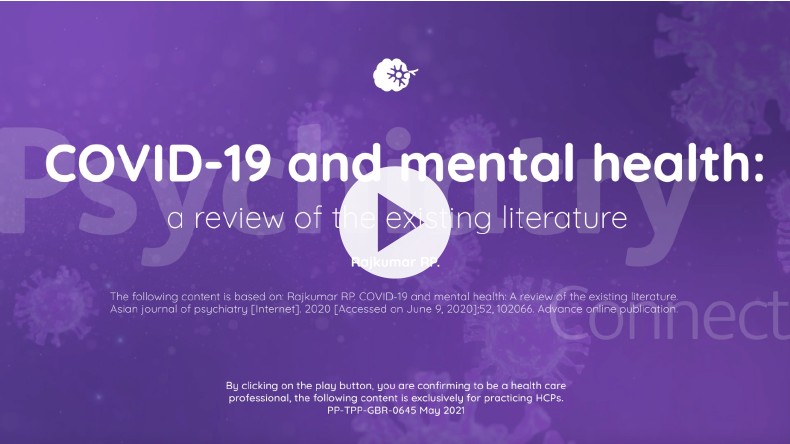 Clinical
Viatris has created this short video based on a publication reviewing global research into the potential impact of the Covid-19 pandemic on mental health. It identifies six areas where psychiatrists can play a role in supporting people's mental health through these difficult times.
Record my learning outcomes