President/CEO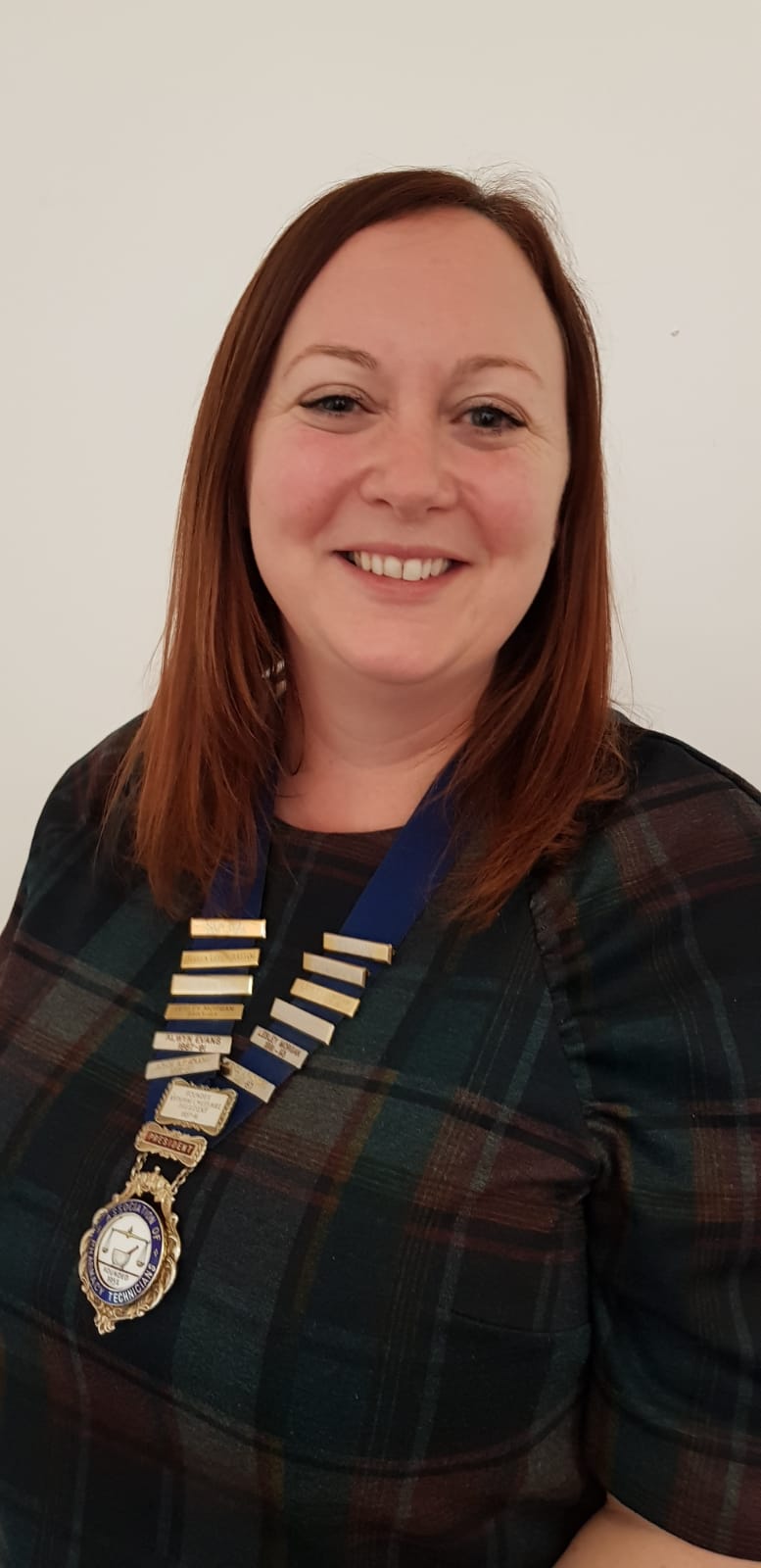 Liz has worked across various sectors of pharmacy and is a leader in driving forward pharmacy technician development. Liz has led the development of a new Pharmacy Technician qualification to meet the recently refreshed regulatory standards and chaired the working group review of the National Occupational Standards.
Whilst Association Pharmacy Technician UK Education Officer, Liz led the development of the APTUK Foundation Pharmacy Technician Framework and resources.
In her current role of Associate Dean – Quality for Health Education England working across Kent, Surrey and Sussex, she is responsible for quality management and enhancement and works in partnership with Heads of School, trainees, professional regulators, NHS England and NHS Improvement to ensure the clinical learning environment is a safe and effective place to undertake education.
Previously Liz held the post of Health Education England (London and South East) Interim Pharmacy Dean and Associate Head of Pharmacy where she was responsible for leading and supporting pharmacy workforce development and education across the region.
Liz received an Association of Pharmacy Technician UK Fellowship and won the APTUK/AAH Pharmacy Technician of the Year – Outstanding Contribution in 2017.
Email: president@aptuk.org


Vice President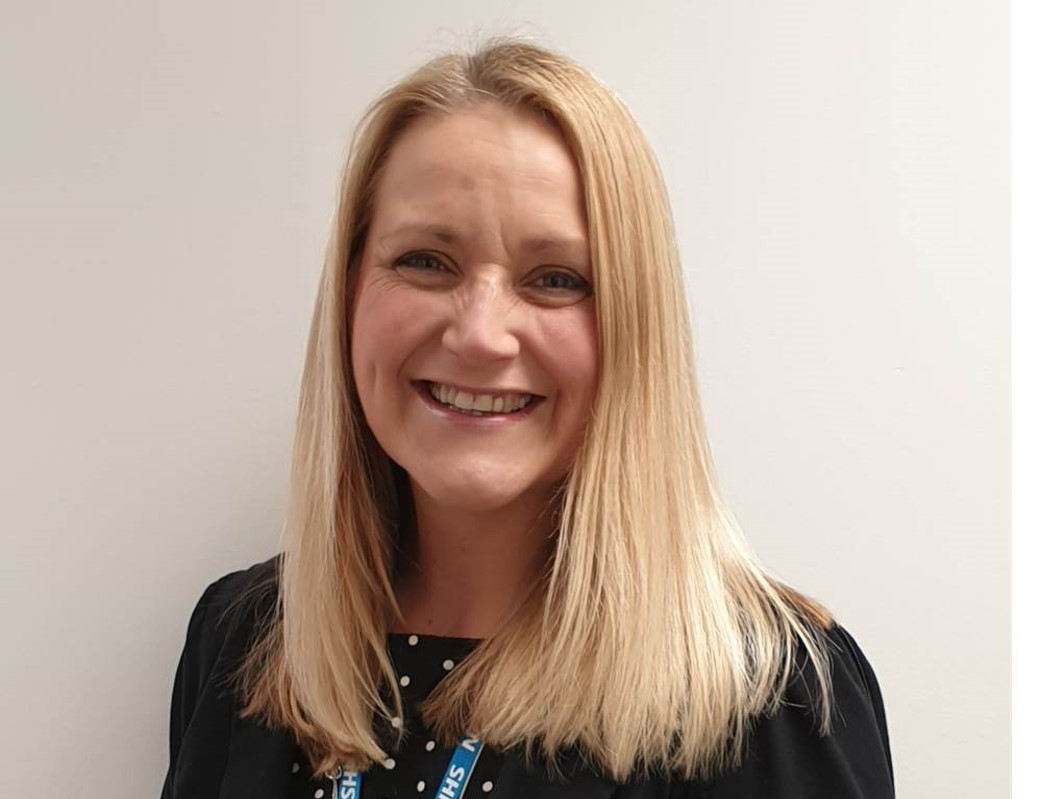 Ellen has worked in many areas of pharmacy, primarily in Medicines Management, leading a Medicines Management service in an acute teaching Trust before going on to specialise in pharmacy education and training, locally, regionally and nationally. Ellen was the Training Programme Director for South West pharmacy accreditation programmes including Medicines Management, Accuracy Checking and checking and product approval in Technical Services. Ellen also led on many national steering groups in the development of frameworks including; the NHS Pharmacy Education and Development Committee commissioned 'National Framework for the Assessment of Medicines Management Skills' and the Aseptic Services Accreditation Group 'National Framework for the Assessment of Product Approval Skills.
In her current role, Ellen is the Director of Regional Pharmacy Training at Pharmacy Workforce Development South (formerly SWMIT) where she is responsible for leading the delivery of the pharmacy education & training team and supporting workforce development across the HEE South geography.
Ellen has recently worked alongside Liz to develop the new Pharmacy Technician qualification to meet the recently refreshed regulatory standards.
Ellen has previously held Editor and Events Officer posts within APTUK and received an APTUK Fellowship in 2017.
Email: vicepresident@aptuk.org
Secretary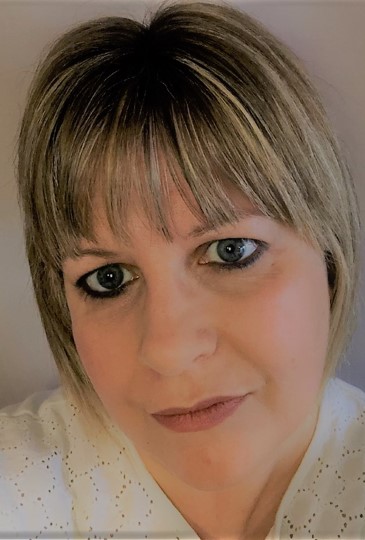 Gail began her pharmacy career in 1989 with a trainee, pharmacy technician role at the Derby Royal (then the Derbyshire Royal Infirmary). In 1996 she relocated to Yorkshire to run the Pharmacy Aseptic Unit and lead on the Professional Development of the Pharmacy Technicians, at Harrogate District Hospital.
In addition to her hospital role, Gail taught part-time on the BTEC Level 3 Pharmaceutical Science course at Bradford College. She completed her Assessors Award in 1999, followed by her Verifiers Award in 2003. Qualifying as a teacher, in 2005, Gail went on to work full time for the College and lead on the development of the highly successful Vocational Science suite of courses at the College.
In 2006 she started work as a Standards Verifier for Edexcel, rising to be the Senior Standards Verifier for Healthcare Services Science, before leaving Edexcel in 2014 to concentrate on her academic career and start a Masters of Education in Information and Communication Technology, which she completed in 2017.
In 2017 Gail relocated back to her home city of Derby and continued working remotely for Bradford College as the Blended Learning Manager until August 2018.
Gail is currently the Course Development Lead, creating a suite of courses to support extended Pharmacy Technician roles, for Buttercups Training in Nottingham.
Email: secretary@aptuk.org

Director of Policy & Standards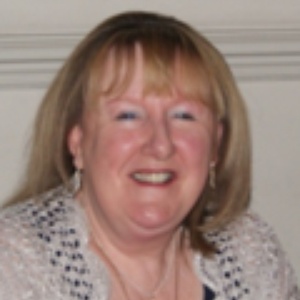 Julie began her career in an Independent Retail Pharmacy as a student pharmacy technician qualifying in 1972 and has worked in the NHS since 1975, working at Croydon General Hospital, The Royal Gwent Hospital in South Wales and All Saints Hospital in Chatham. She currently practices as Pharmacy Technician Specialist in Procurement & Computer Services at Wrexham Maelor Hospital in North Wales. In her present role, Julie manages the Pharmacy Computer Systems and is involved in Procurement and Robotics. As part of this role, she attends meetings of the AWPG (All Wales Purchasing Group) and the Medecator and Arx user group. Julie also represents APTUK as the pharmacy technician member of PDIG (Purchasing and Distribution Interest Group).
Julie has been an active member of the Association of Pharmacy Technicians UK for many years. She was elected into the post of Secretary in 1999 until 2006, when she then took on the role of Administrative Officer followed by Branch & Projects Officer. During this time, Julie managed the day to day business of the Association as Secretary and also developed the branch network.
Now in her new role as Vice President, Julie is the lead of the Administration workstream where her in-depth knowledge of APTUK processes and procedures has proved invaluable.
Email: policyandstandards@aptuk.org

Director of Professional Development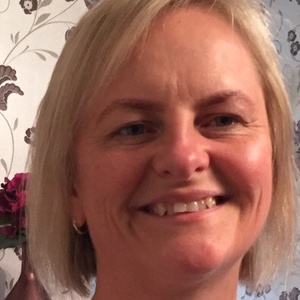 Joanne is proud and honoured to have been recruited to APTUK National Officer for Foundation Practice, where she is excited to represent the pharmacy technician workforce in their early careers. As an active member of APTUK, Joanne was a founder and secretary of the North Cheshire Branch and is now the treasurer of the Warrington branch.
Joanne started her own pharmacy career in secondary care in 1988, qualifying 2 years later. She gained experience as a rotational pharmacy technician including acute general, mental health and aseptic services before becoming a senior pharmacy technician in aseptic and radiopharmaceutical services. During a short break from secondary care, Joanne worked part time in community pharmacy completing courses in responding to symptoms and the safe sale of medicines. Joanne has provided adhoc work to primary care and CPPE.
On return to secondary care, Joanne extended her experience and knowledge and gained the BTEC in Dispensing Technician Checking and the BTEC Level 4 Diploma for Clinical Pharmacy Technicians before moving into management positions and completing ILM level 3 and CMI level 5 in Leadership and Management. Joanne currently works as a principal pharmacy technician leading and managing the technical support staff service provision.
Email: professionaldevelopment@aptuk.org
Director of Communication and Membership Engagement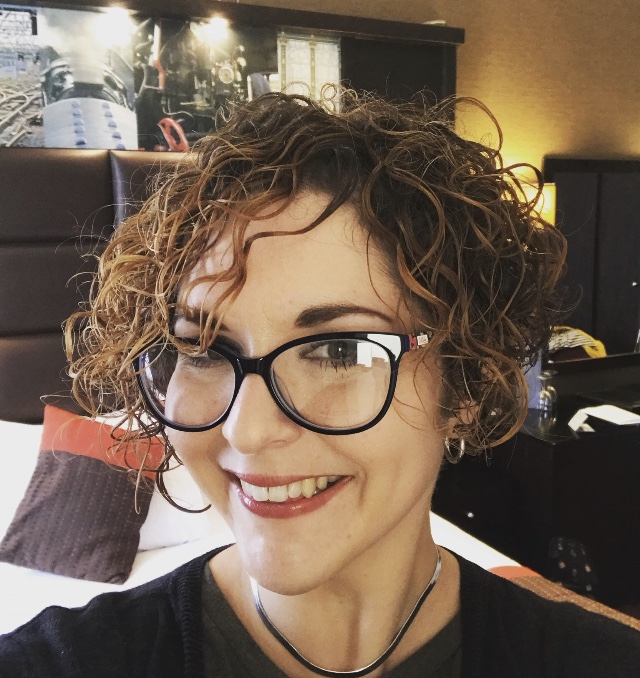 Emily started her pharmacy career in 2006 as a trainee pharmacy technician at Queen Alexandra Hospital Portsmouth gaining experience in the dispensary and wards before securing a post within the Medicines Optimisation Team. In 2012 Emily relocated to Yorkshire to be closer to family and took on a Medicines Optimisation role at Leeds Teaching Hospitals Trust (LTHT) before moving into the Education and Training Team. It was here that she found her love of enabling others to develop and progress.
Emily extended her own personal knowledge and skills whilst at LTHT by completing the CMI Level 3 in First Line Management and the BTEC Certificate of Unit Achievement: Therapeutics (Diseases and their drug treatments) Level 5. Emily is also currently undertaking a CMI Level 6 Degree Apprenticeship: Professional Leadership and Business Management at Leeds Trinity University.
Currently Emily is on a year's secondment with Health Education England Yorkshire and Humber as a Clinical Leadership Fellow with the Future Leaders Programme, working on a project looking at the clinical requirements for pharmacy technicians currently and in the future.
Emily is proud to be a member of APTUK and is passionate about the healthcare we deliver, so looking forward to help shape the future of our profession and giving pharmacy technicians a voice.
Email: TBC

Director of Finance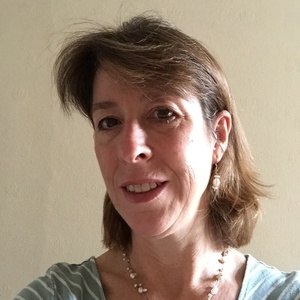 Diane trained as a hospital pharmacy technician and qualified in 1987. She gained leadership and project management skills whilst working in senior dispensary and IT roles. During this time Diane undertook the role of secretary of the Sussex branch, and was a National Officer for APTUK from 1993 to 1999. Following a career break Diane joined the Royal Pharmaceutical Society in 2004 to support the development of a CPD guide for pharmacy technicians and manage the grandparenting registration process for route b applicants. She also worked in a part time consultancy role on medical gases and homecare projects for Ealing NHS Trust. In 2012 she took up homecare full time at Ealing and moved to her current role as the homecare lead at the Royal Brompton and Harefield Foundation Trust in 2014.
Diane is delighted to return to the APTUK Board in order to promote and develop the role of the pharmacy technician. She hopes with the experience gained as a school governor she will be able to support the board with the development of future strategies and policies to enable pharmacy technicians to take up new and innovative roles to provide the best care for patients and their needs. Diane has found the network and support from APTUK to have been invaluable during her career and is keen to see further developments in line with the foundation framework to support the profession.
Email: finance@aptuk.org
Director of Human Resources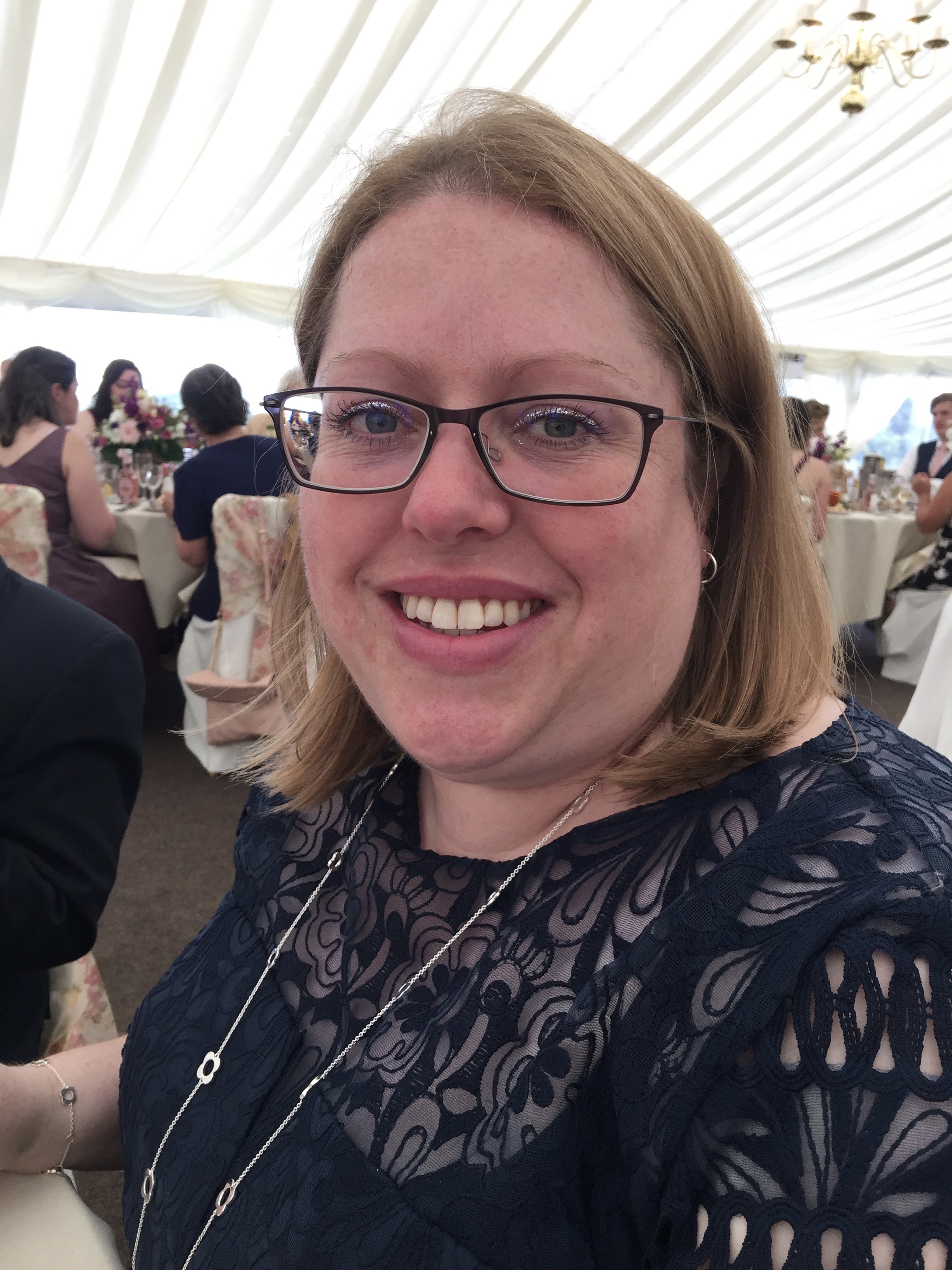 Nicki started as an apprentice pharmacy technician at the age of 16 at the Derbyshire Royal Infirmary, DRI. After completing her training Nicki stayed at the DRI as a rotational technician, Nicki's pharmacy journey then continued with her working in a number of different hospitals and carrying out a number of different roles. The reason Nicki chose to do this was because her apprenticeship programme had given her a taste of the different roles available within a hospital pharmacy and she wanted to experience a few of them in more depth before she decided how she wanted her career to progress.

After several years of being a rotational technician and a specialised Aseptic technician Nicki decided that she wanted to take on a more senior role and became a Lead Technician for training, at the Queens Medical Centre Nottingham. This gave her the chance to further develop her skills by becoming an NVQ assessor and internal verifier, Nicki also completed a teacher training and a management qualification. Nicki continued to develop her knowledge and skills and moved into a management position, it was at this point that Nicki realised that she wanted to further develop her management skills and responsibilities.

Nicki is now the Principal Technician at the Royal Derby Hospital and she is responsible for managing over 90 members of staff who work within the Pharmacy Dispensaries, Pharmacy Aseptics Units, Pharmacy Logistics and the Technician and Support staff training team. Whilst undertaking this role Nicki has been able to complete her study for a BA (Hons) Health and Social Care Service Management degree.

Nicki has recently taken on the Director of Human Resources role with the APTUK and is looking forward to this new challenge and she is keen to help our profession develop even further.
Email:humanresources@aptuk.org
Past President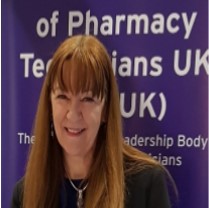 During her career Tess has been an active member of the Association of Pharmacy Technicians UK. She has held the posts as Education Officer (2004), Vice President (2011) and President (2014) before taking on the role of Immediate Past President in 2019. In this role she advises the President, the Board of Directors and the Professional Committee regarding past practices and other matters to assist the Board in governing the Association.
Tess began her career as a pharmacy technician in 1970 and has worked in a variety of pharmacy sectors; hospital, academia, community, primary care during her career. She has led on pharmacy technician & support staff development, CPD and quality assurance of vocational qualifications. In her current role as a Pharmacy Services External Quality Assurer & the Technical External Quality Assurer for City & Guilds she inspects and advises on the quality assurance, delivery and development of qualifications for pharmacy. Tess is also the secretary for the European Association of Pharmacy Technicians.
Email: pastpresident@aptuk.org