A programme full of great speakers, poster displays showcasing pharmacy technician research and achievements, and celebrate excellence at the APTUK Pharmacy Technician Awards Dinner.
Following numerous speaker announcements for the 2023 APTUK Conference and Exhibition, we are delighted to now share with you the full APTUK 2023 Conference Programme.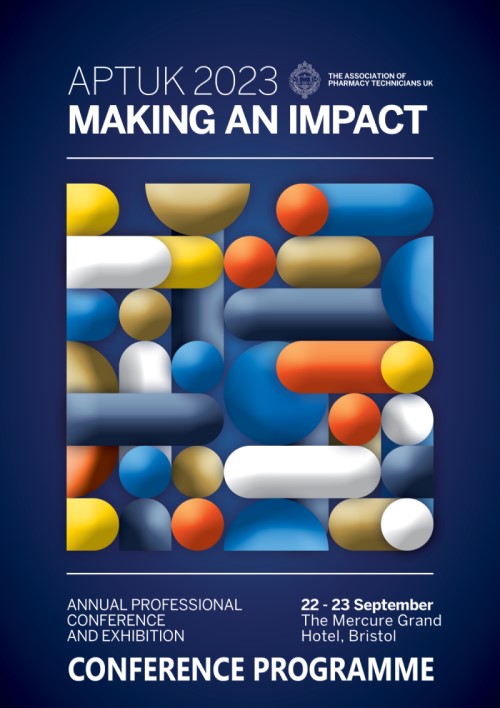 With a full range of speakers, topics, workshops, and exhibitors, as well as over 40 poster presentations, we are looking forward to an interesting and informative event.
We are now sold out for the event, so remember to register early for next year if you have not been lucky enough to secure tickets for APTUK 2023.
Poster presentations
To read the abstracts for the posters which will be presented at APTUK 2023, please follow this link, or click on the image below: APTUK 2023 Poster Abstracts.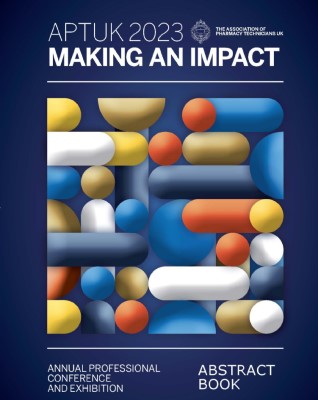 APTUK 2023 Pharmacy Technician Awards
This year, we had the most amazing response for requests for award nominations, and 2023 has seen the highest number of nominations we have ever received!
The categories were highly competitive, but we can now share the shortlist with you: APTUK Pharmacy Technician Award nomination shortlist.
Thank you to everyone who applied, and good luck to the shortlisted nominees. Winners will be announced on Friday 22nd September at the APTUK 2023 Awards Dinner.
Please note that in order to allow people time to travel on the day (and therefore save money on hotels Thursday evening), the conference will be open for registration from 12.00 midday on Friday 22nd September with the programme starting at 13:00.
The conference will close at 16:35 on Saturday 23rd September to allow people time to travel home Saturday evening.
We are looking forward to seeing you on September 22nd and 23rd to celebrate how Pharmacy Technicians make an impact!!