We have a jobs page dedicated to advertising each sector of work: Community, Hospital, APTUK and anything else that doesn't fall within these categories.
If you would like to advertise a vacancy on our jobs page, please contact our Business Development Officer: businessdevelopment@aptuk.org

Pharmacy Technician (Ref: HIS1109)
Area Drug and Therapeutic Committee Collaborative Early Access to Medicines Scheme
Secondment until March 2019
Commensurate with existing salary, 0.6wte
Edinburgh/Glasgow
The early access to medicines scheme (EAMS) is a UK wide scheme that aims to give patients with life threatening or seriously debilitating conditions access to medicines that do not yet have a marketing authorisation when there is a clear unmet medical need. The Area Drug and Therapeutics Collaborative (ADTCC), as part of Healthcare Improvement Scotland, develops operational guidance to support the use of EAMS medicines in the NHS in Scotland. Details of the scheme are available on the Medicines and Healthcare products Regulatory Agency (MHRA) website.
This is an exciting career development opportunity for an experienced and enthusiastic pharmacy technician with experience in Medicines Information. Key results areas are detailed in the role profile including:
Implement and support effective management of the end to end process for EAMS advice to NHSScotland
Contribute at meetings between pharmaceutical companies, ADTCC and Scottish Medicine Consortium to discuss the operational delivery of EAMS and the implication of EAMS on future health technology assessment
Work with pharmaceutical companies to develop operational guidance to assist NHS boards in Scotland with key operational issues including; supply arrangements; patient information; pharmacovigilance requirements; and the EAMS termination arrangements
Undertake further work within the scope of ADTC business as directed by the National Clinical Lead e.g. communications and engagement, medicine safety and access to medicines policy
Any individual wishing to pursue this opportunity as a secondment must first seek the support of their line manager.
For an informal discussion about this post please contact the ADTC Collaborative Team at Healthcare Improvement Scotland on 0131 314 1263.
Closing Date: Friday 20th July at 12 Noon
For an application pack:
Visit: www.healthcareimprovementscotland.org
Email: jobs.his@nhs.net (quoting the Job Ref: in the subject line).
SMS: Text 'App' Job Ref plus your email address to 81400 (standard rate)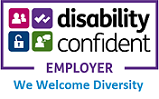 We support healthcare providers in Scotland to deliver high quality, evidence-based, safe, effective and person-centred care; and to provide public assurance about the quality and safety of that care.

Job role: Technician Representative
We are looking for a enthusiastic pharmacy technician to join the HIV Pharmacy Association committee as a technician representative.
We welcome applications from candidates working at all levels and varying degrees of experience.
Prospective committee members should be prepared to have a flexible approach to working with the HIVPA team and in return will be supported with their learning and development of knowledge and skills in working to support and represent pharmacy professionals and the HIV specialty at a national level.
You will have a dedicated committee "buddy" to support you and share your experiences with and will be involved in national activities such as responding to consultations and contributing to training programmes and frameworks.
For detailed information on the role, please read the job description here
Please email corporate@hivpa.org if you have any questions or would like to discuss anything further.
Please send completed application forms to corporate@hivpa.org no later than July 31st, the application form can be downloaded by clicking here