Working in care homes during COVID-19: new training resource
News
Working in care homes during COVID-19: new training resource
Working in care homes during COVID-19: new training resource
Working in care homes during the pandemic can be hugely challenging for those with experience, let alone those new to the role. With this in mind, APTUK has helped develop, alongside other expert groups, the new COVID-19 care homes training resource from the Royal Pharmaceutical Society.
This practical guide supports pharmacists and pharmacy technicians newly deployed to care home settings during the pandemic to deliver a baseline of safe and effective patient care. It covers clinical reviews, medicines supply, structured medication reviews and medicines information.
The resource includes a self-assessment knowledge and capability guide, targeted learning using a range of resources and worked case studies which show how to apply knowledge in practice. It also provides tools for reflection, peer support and feedback. 
Our care homes are at the heart of the fight against coronavirus. This resource will help make sure pharmacy professionals have all the support needed to become part of the multidisciplinary team looking after some of the most vulnerable in society.
Access to RPS COVID-19 learning resources is free during the pandemic for the entire pharmacy profession, through registering on www.rpharms.com or using RPS membership details.
Sponsored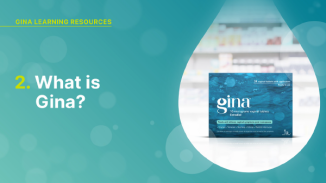 OTC
Learn about how Gina works and who can use it
OTC
Delve into dry skin management and understand how you can make a difference to customers looking for advice, support and product recommendations to help manage their compromised skin.
Record my learning outcomes