DEPUTY COMPLAINTS AND INCIDENTS MANAGER (CLINICAL)
Harlow
Full time / Permanent


The life changer. The industry shaper. The healthcare pioneer. Join McKesson, a leading global healthcare company, and you can be all these things and more. Based at our UK Head Office in Coventry, as part of one of the teams shaping our services and improving lives, you'll have the opportunity to drive your career forward and become more than you ever imagined.
About The Opportunity
Lloyds Pharmacy Clinical Homecare is one of the most experienced providers of clinical homecare in the UK, and we've been supporting patients in this way since 1975.
We provide care to more than 80,000 patients in their own home, place of work, or in the community. As the Complaints and Incidents Deputy Manager, you will be office-based. You will be responsible for ensuring all operational service complaints, accidents and incidents are appropriately managed and closure is within the time frame directed by the organisation and in accordance with the requirements of our external regulators. Your duties will include the day to day management of the workload of the complaints and incidents team, ensuring they have the knowledge and tools to successfully fulfil their responsibilities. You will also provide regular updates to the Complaints & Incidents Team Manager, and provide Complaints & Incidents training to other areas of the business when required.
The role will be Monday – Friday, 9:00am – 5:30pm, 37.5 hours per week.
You'll be leading a team of people who are just as passionate about seeing complaints through to resolution as you are. Plus, with ongoing development, coaching and support, you'll have everything you need to develop an excellent career. We also offer wide-ranging benefits such as:
* Highly competitive basic salary
* 25 days annual leave PLUS statutory holidays
* Excellent training and development opportunities
* Private healthcare insurance, personal pension plan & Childcare vouchers
* Referral Scheme (T&C apply)
About You
Customers and communities are at the heart of everything we do. So, first and foremost, you'll be the kind of person who loves to provide exceptional customer service. The drive and passion to deliver outstanding results is paramount and as this role is highly autonomous, you must have the ability to work with little supervision, often using your own judgment to make decisions. You must have proven people management skills and experience of Pharmacy or another healthcare related profession would really help in this role due to the nature of the complaints you will be dealing with. Conflict management skills are also highly important in this role, and you need to have the ability to influence and motivate colleagues at all levels.
About McKesson
We're McKesson – a Fortune Global 500 healthcare company that strives to break boundaries, challenge the status quo and support the changing healthcare industry. Bringing together six companies and 24,000 McKesson colleagues across pharmacy, pharmaceutical distribution and homecare services, we're committed to offering the best advice and healthcare to our patients, customers and colleagues. As part of our UK Head Office you'll be able to use your passion, ambition and drive to build solutions and have experiences that transform lives for the better – starting with your own.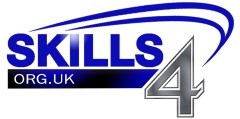 SKILLS4.ORG.UK
272 Sharoe Green Lane
Fulwood
Preston PR2 9HD
Career Opportunity
NVQ Assessor and Tutor
Skills4pharmacy is a national provider of pharmacy and business apprenticeships. We use modern technology to deliver education, training and assessment to apprentices across England. Due to rapid expansion, we can now offer an opportunity for a qualified assessor to join our team.
If you are a qualified, experienced assessor looking of an exciting opportunity this may be what you are looking for.
You can be based anywhere as you will work from your own home.
You will need:
To be a pharmacist or pharmacy technician registered with the General Pharmaceutical Council.
A recognised assessor qualification.
Experience of working as an assessor.
Reliable internet access.
A computer with microphone and camera for face to face meetings with staff and students.
A quiet space where you can work uninterrupted.
Self-discipline for home working.
A professional outlook with potential to be a role model for students and other staff.
Availability during office hours for staff and student contact.
Experience of teaching and a recognised teaching qualification would be desirable but not essential.
A recognised internal quality assurer's qualification would be desirable but not essential.
This is a full-time position from 9am to 5pm Monday to Friday. However part-time hours will be considered for the right person.
For further information and to arrange an informal discuss in the first instant, prior to interview please contact:
Catherine Davies FAPharmT