Pharmacy Technicians are pharmacy professionals who play an integral part in helping patients to make the most of their medicines.
Pharmacy Technician roles span all areas of pharmacy practice, from the purchasing, manufacture, preparation, supply and final check of medicines; to supporting medicines use reviews and the administration of medicines.
Pharmacy Technicians are key members of the pharmacy and multidisciplinary team, engaging with patients and liaising with other healthcare professionals in both primary and secondary care, to support safe and effective use of medicines.
The knowledge and skills of Pharmacy Technicians are widely recognised and career pathways have developed in areas such as procurement, medicines information, technical services, clinical services, leadership and management, and education.
As registered professionals, Pharmacy Technicians are responsible and accountable for their own accurate and safe practice.
Click here to view NHS Careers in Pharmacy booklet
Where can a Pharmacy Technician Work?
Pharmacy Technicians work as part of healthcare teams across primary and secondary care, for example, in hospitals, community pharmacies, in GP practices, care homes and patient's homes; but also in commissioning, prisons, the armed forces and industry.
How to become a Pharmacy Technician
To become a Pharmacy Technician you need to complete an accredited, recognised and approved qualification.
It is important to note that to become a Pharmacy Technician you also have to meet experience hours working within the Pharmacy environment for the 2 years of training. Guidance to the working experience can be found here
Within the guidance you will see that 1260 hours of experience must be under direct supervision of a Pharmacist or Pharmacy Technician must be achieved over a 2 year period. A minimum of 315 hours must be completed in each of the 2 years under the direct supervision of a Pharmacist or Pharmacy Technician.
There is an approved list of course providers that can be found on the GPhC website here
There are be two types of training most commonly, either, distance learning or classroom based. This will depend on your employer and who they use as their education provider. All courses found within the GPhC website are approved and recognised and allows you the appropriate education and training to be able to register at the end of the training period.
As all of us learn differently and so your education provider will complete some initial assessments to help identify your learning style so that you can be fully supported throughout your training.
There are also different types of programme to consider; this will either be an apprenticeship pathway or a non-apprenticeship pathway.
If you are completing an apprenticeship pathway you will also have to complete end point assessment and so please do ensure you speak with your education provider about this aspect of the programme.
| | |
| --- | --- |
| Professional registration | |
To be able to register and practice as a Pharmacy Technician you must meet all educational, experience and training requirements set out by the General Pharmaceutical council (GPhC). There are a variety of education and training courses available but all courses will prepare and guide you to be able to meet the Pharmacy professional standards as expected upon registration.
Criteria expectations of GPhC for Pharmacy Technicians working in England, Scotland or Wales (2021).
https://www.pharmacyregulation.org/sites/default/files/document/criteria-for-registration-as-a-pharmacy-technician-in-great-britain-jan-2021.pdf
As well as checking for your education and experience the GPhC will also require information on:
Health
Character
Knowledge of the English language
Identity
| | |
| --- | --- |
| Overseas qualified Pharmacy Technicians | |
As per GPhC guidance from January 2021, all overseas Pharmacy Technicians wishing to register and practice within England, Scotland and Wales, will need to complete the education, training and experience requirements set out within our "how to become a Pharmacy Technician" section.
The information can also be found here on the GPhC website.
Pharmacy Technician Promotion for National Careers Week
March 1st - 6th 2021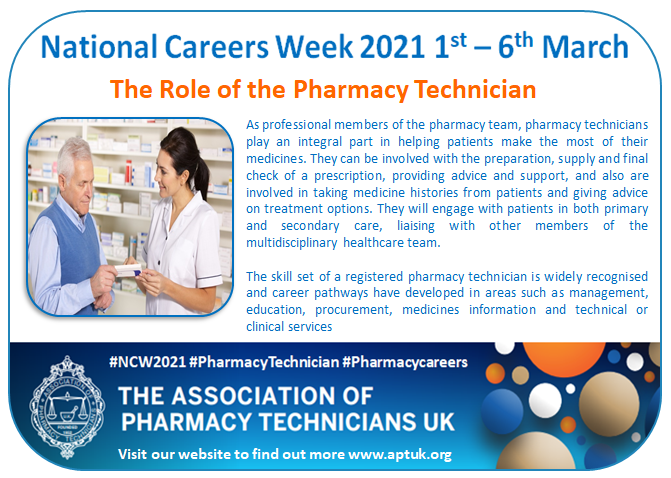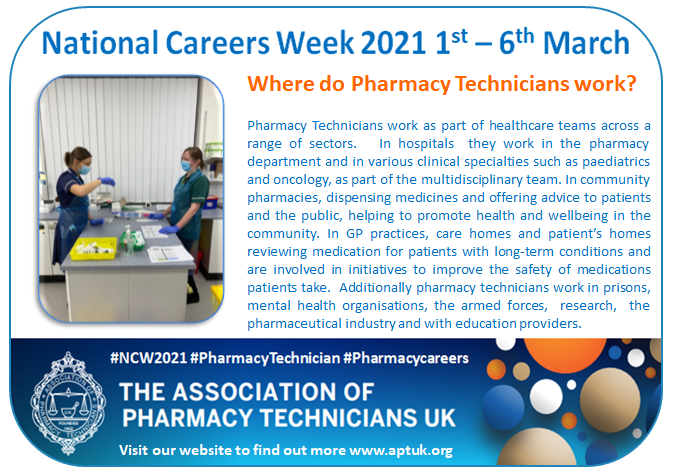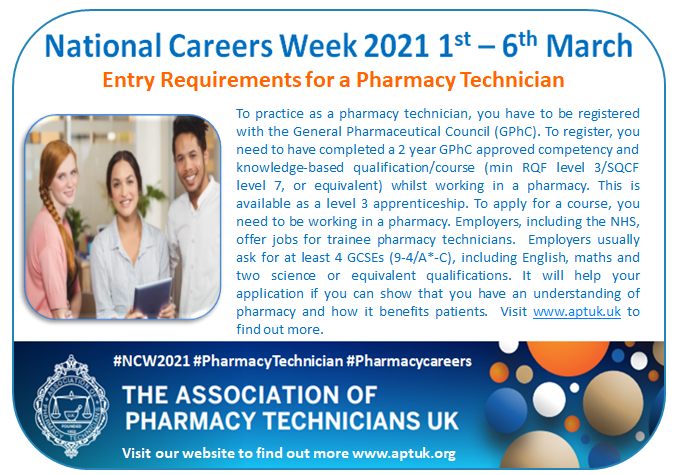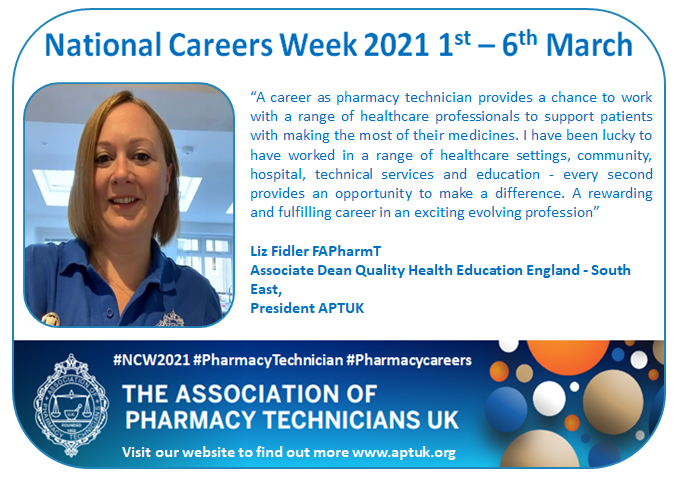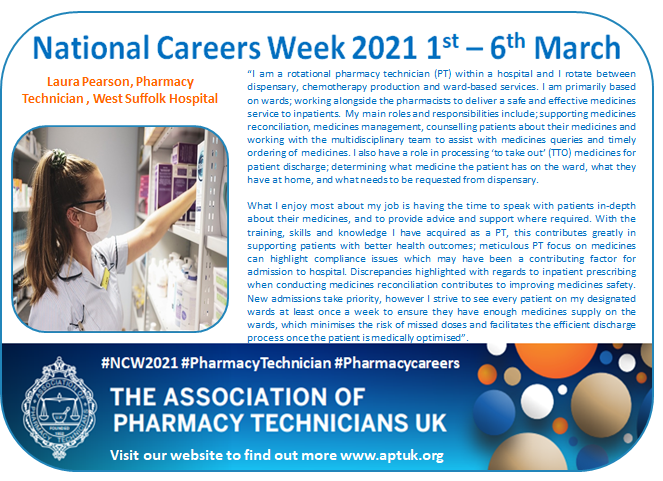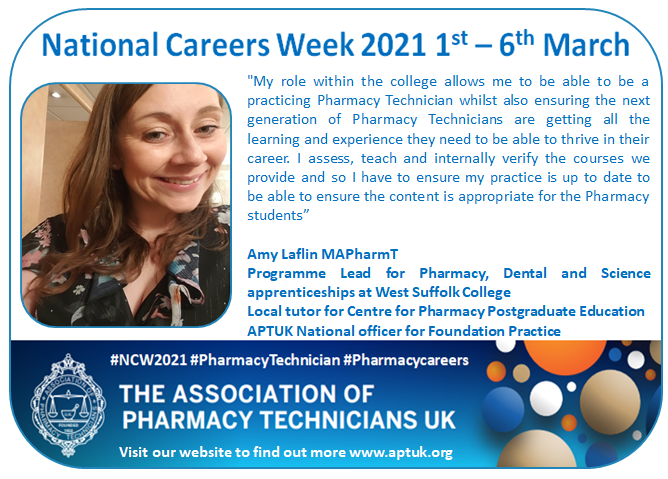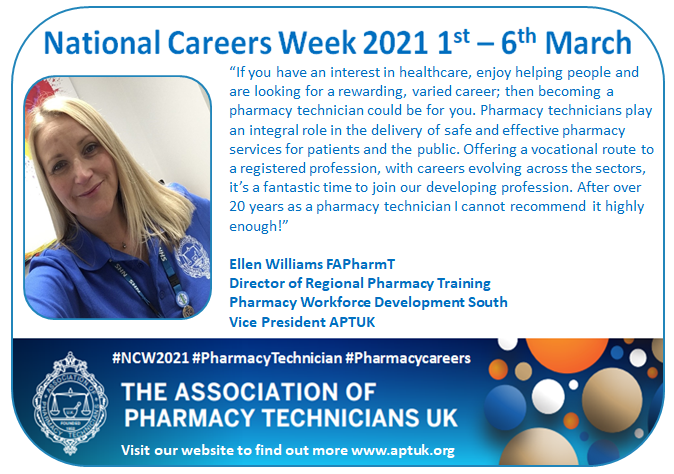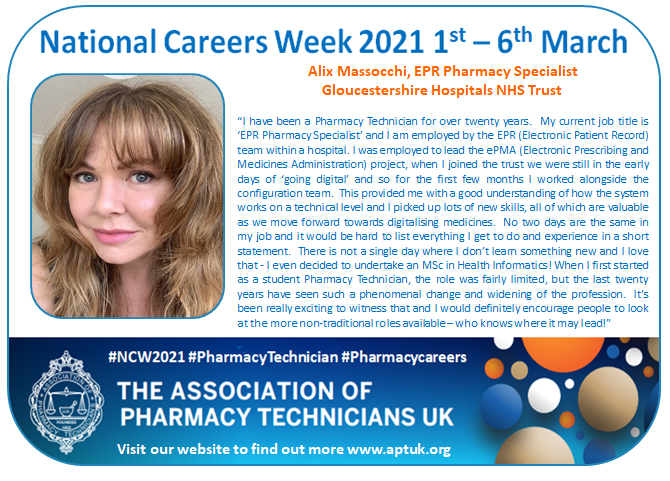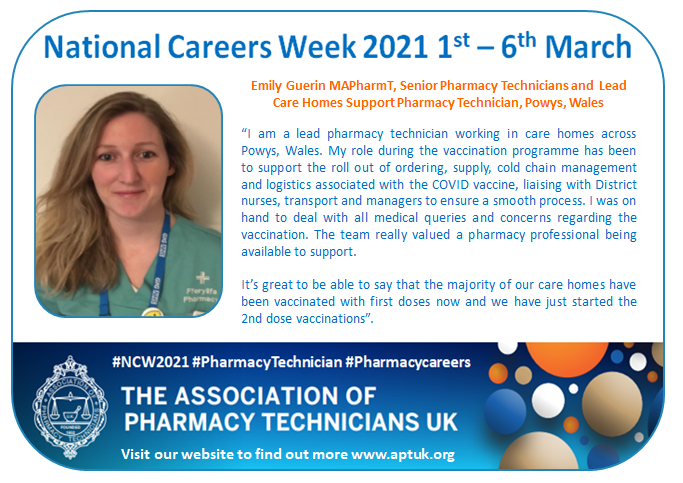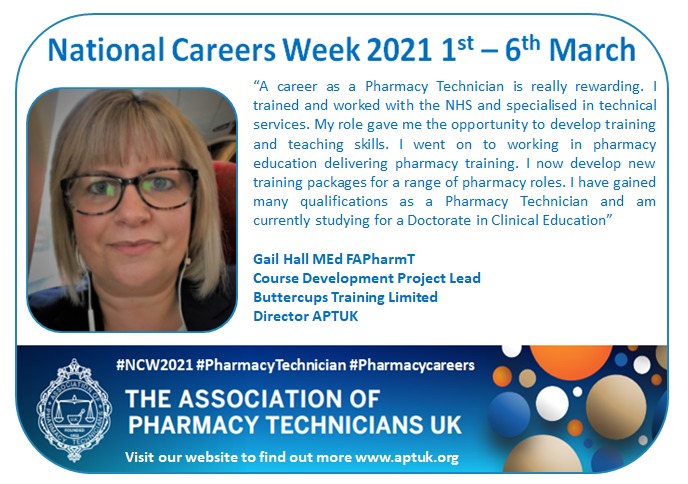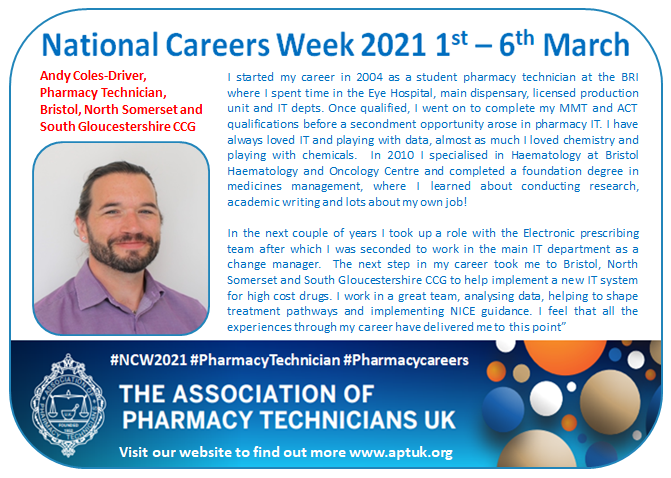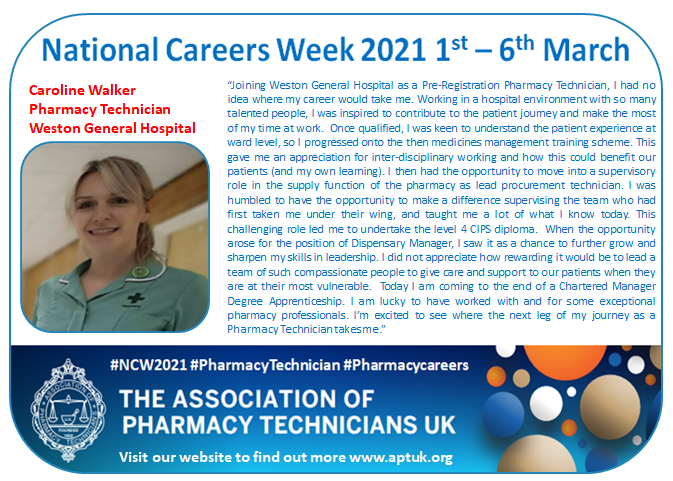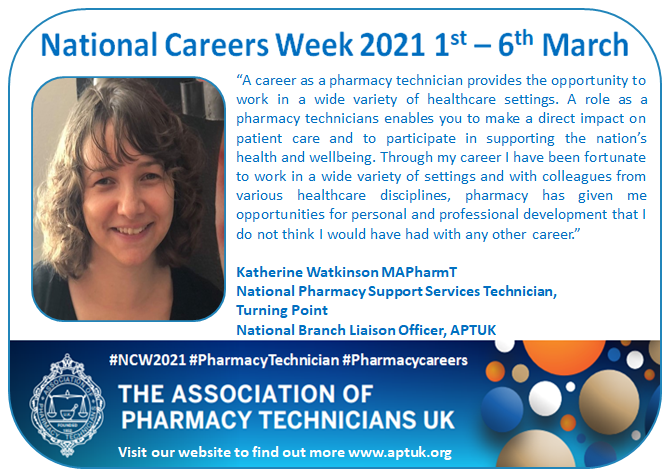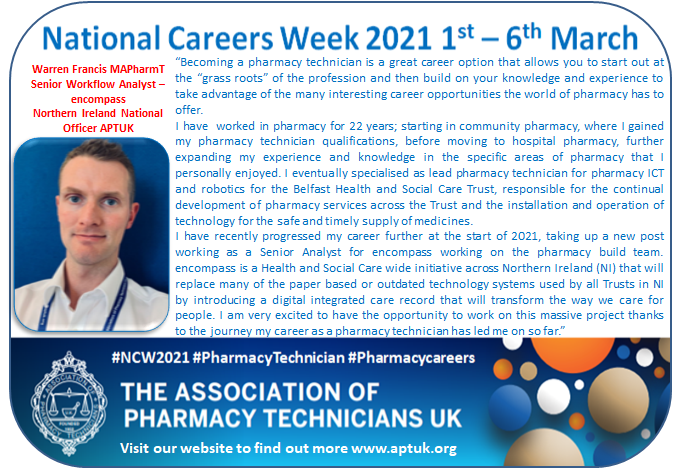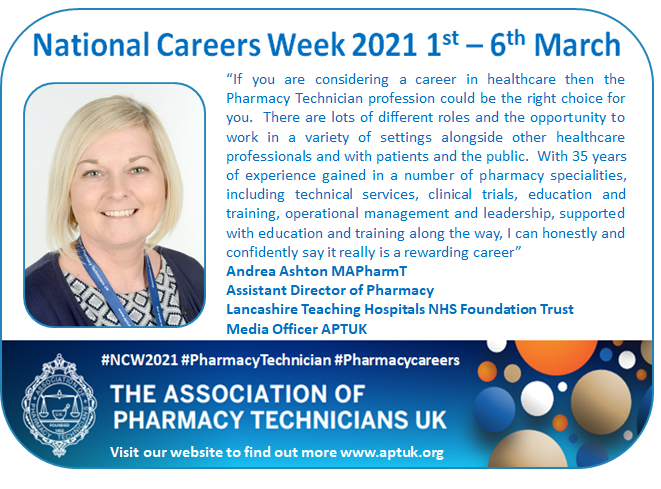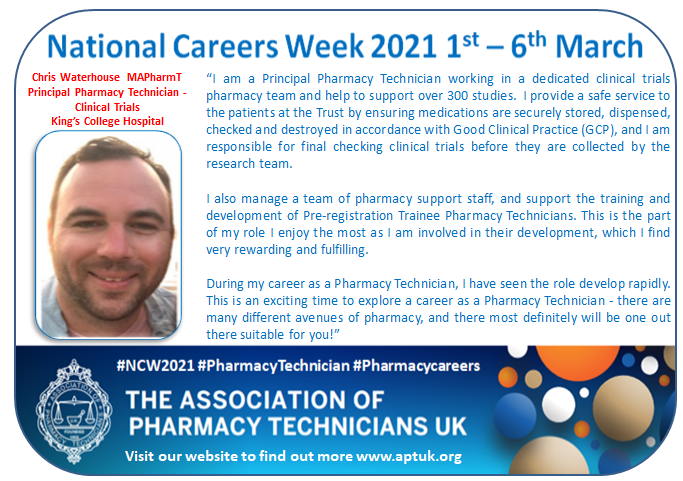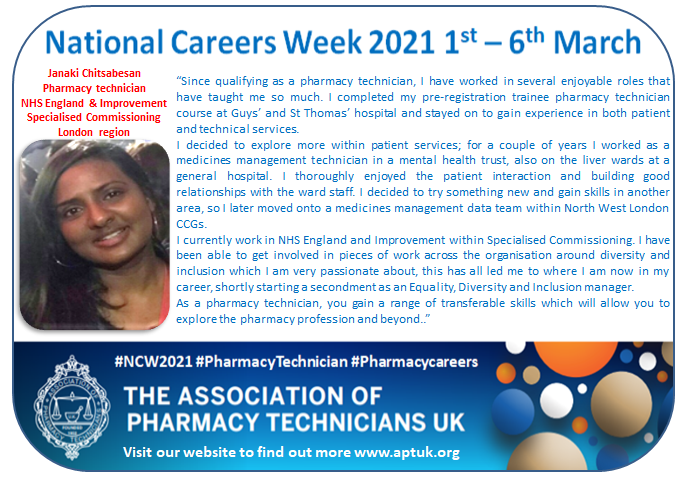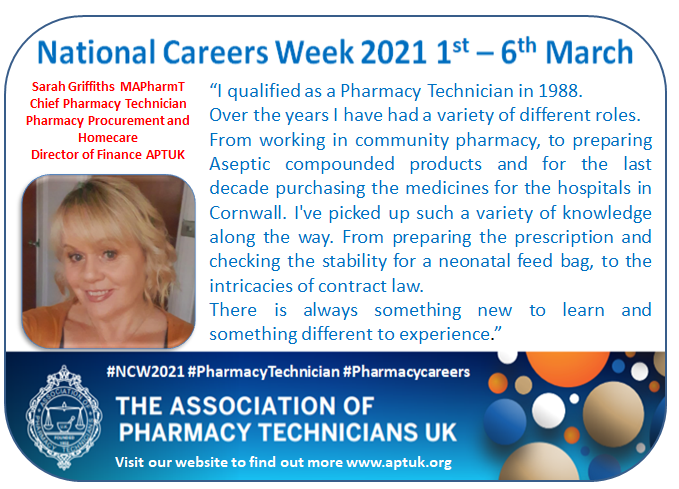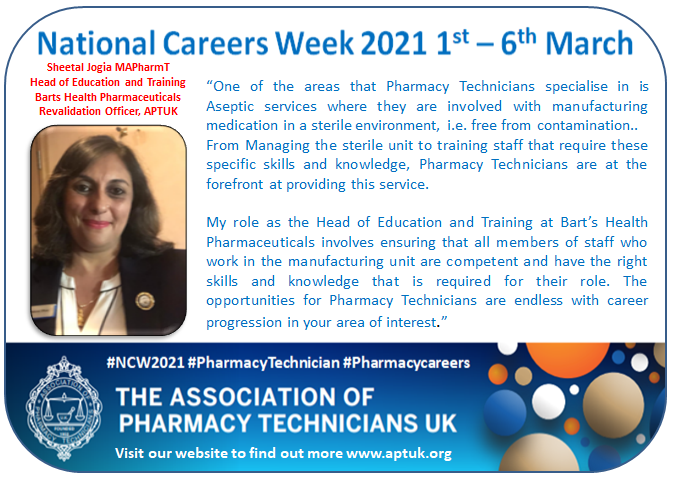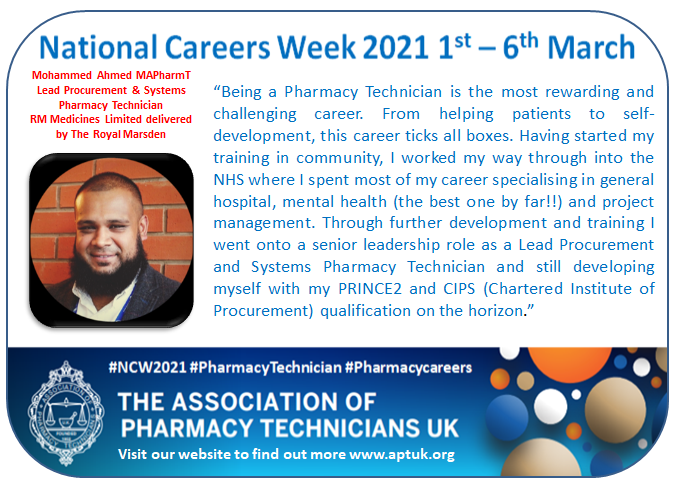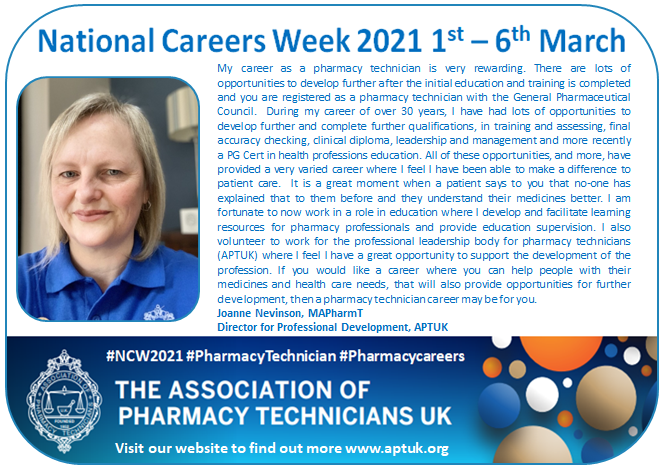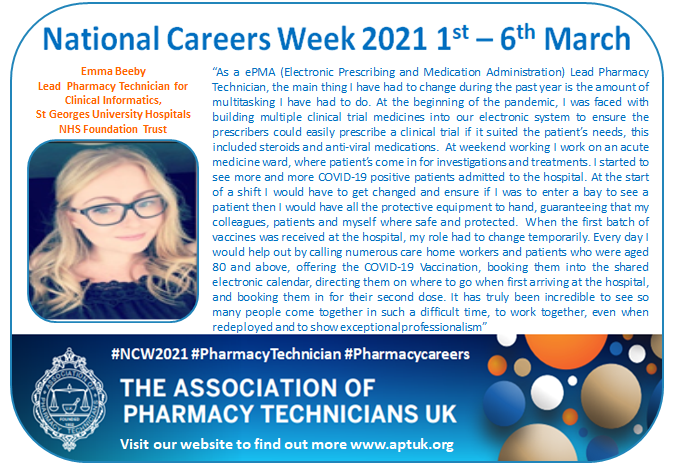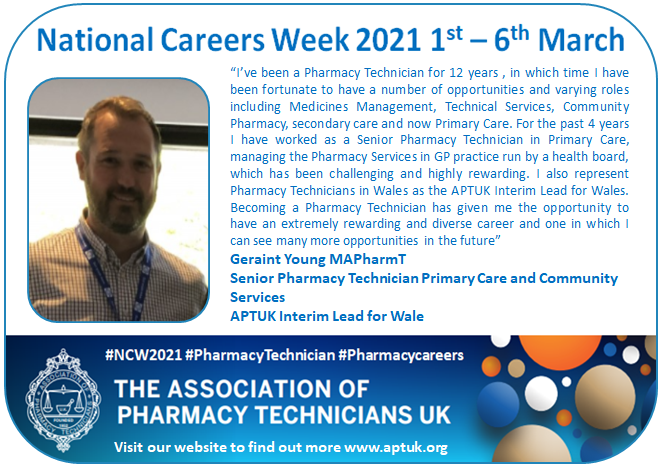 Record my learning outcomes