Revalidation is the GPhC's requirement for pharmacists and pharmacy technicians to demonstrate that they are keeping their knowledge and skills up to date.
The revalidation framework can be downloaded here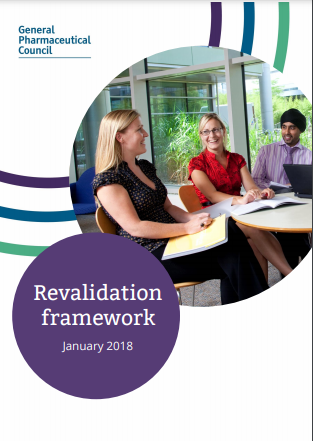 The pages of the GPhC will provide you with up to date information on the Revalidation requirements, How to complete your revalidation, Revalidation Resources, What to do if you can't submit your revalidation and FAQs.
Covid-19 restrictions
Due to Covid-19 global pandemic only a reflective account will be required by those renewing up to and including the 30th April 2021.
Normal revalidation should return in May 2021. Please visit the GPhC Covid-19 Q&A Pages for more information.