Site
Wellbeing
| | |
| --- | --- |
| Zest Online Support - 20% discount for members for May 2021 | |
APTUK members enrolling onto the Zest wellbeing online programme for May 2021 will be able to access a 20% discount. Click here to download information on the Zest programme.
To enrol onto the programme click here and enter APTUKZ after your surname to obtain the 20% discount.
In March 2021, APTUK were delighted to be able to offer their second year PTPT members an opportunity to join the Zest online support programme for that. Feedback obtained from participants included:
"I really enjoy the Zest program as I am a strong believer in that our mind plays a big role in our health and wellbeing. I learnt from Zest so far to be more mindful and to slow down. I was really surprised how many activities I already do in my daily life because they make me feel better. There were so many tasks that taught me to slow myself down and to look after myself rather than others as I am somebody who is constantly on the go and this is obviously not good for my health. Although I have to admit that I didn't manage to do all the activities. The tasks that make you use your senses to notice what's around you are my favourites. I will definitely incorporate those new tasks into my daily life but hope that I will remember to do it because breaking habits can sometimes be a big challenge."

#LookingAfterYouToo and #LookingAfterYourTeam
NHSE/I have recently expanded upon their free health and wellbeing coaching offer, #LookingAfterYouToo, to create a second initiative offering dedicated coaching support to all those who lead, manage and coordinate teams in Primary Care settings in England; #LookingAfterYourTeam
The Toolkit can be downloaded here
There has been a fantastic response with over 7,000 coaching sessions booked so far. Careful and continuous evaluation of the initiative has allowed us to capture the offers' impact on individuals which we have used to inform our communications .
The toolkit has an overview of each offer, including bulletin, email and social media copy, and links to some case studies and posters. You can also follow this link Primary Care Coaching – Link to Assets to a range of resources, including social media assets, a video, PDF case studies and posters, website and email banners.
Wellbeing Hub
When faced with the day-to-day pressures of work and home life it can be difficult to find time to focus on your own health and wellbeing. APTUK strongly believe that pharmacy technicians are more than just "numbers" in the workforce and need to be supported to take care of their wellbeing to support a good work-life balance and to enable them to perform as well as possible professionally.

Pharmacy is a pressured environment and high levels of accuracy and analysis of mistakes are fundamental to being a competent pharmacy professional, this can however make it difficult to "switch off".

Mental Health
The following resources are designed to support you with self-care and building resilience.
Different activities will and won't work for different people so take time to look at what is available and focus on what works for you, reading, art and crafts, social clubs and cooking can all be excellent ways to "switch off".

Caroline Parsons, Hypnotherapist and Pharmacist shares CLANG – Five ways to Good Mental Health and Wellbeing

Nicola Arnold, Certified Life Coach and Pharmacy Technician has a selection of blogs with various hints and tips on self-care, self-worth and other mental health topics.

APTUK caught up with Laura Buckley, PCN Pharmacist, Blogger and Author to discuss how writing and a love of reading help her to manage her health and wellbeing. Listen to the podcast here.
This Podcast lasts 20 minutes.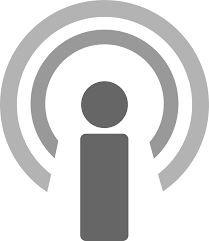 Every Mind Matters - enables you to take a short quiz and get a mind plan with top tips just for you.

Mindfulness – is a calming practice of being fully awake in the present moment, focusing your awareness and accepting your feelings, thoughts, and bodily sensations. If you have an NHS email address you can access the Headspace app for free too, if you are not an NHS employee more information about Headspace and a free trial can be accessed here. There is a Headspace series on Netflix which offers an introduction to meditation.

Working in pharmacy can cause stress and anxiety. The following resources provide practical tips for managing stress and anxiety:
10 stress busters
Stress Management
Breathing exercises to try when you feel anxious

Meditation may sound unusual or "out of your comfort zone" but guided meditation can help you to relax your body and reconnect. There are a lot of meditations freely available on-line, the following links have been recommended by mental health practitioner for use by APTUK members:
Body scan meditation for beginners (30 minutes)
Body scan meditation for better sleep (14 minutes)
Guided meditation – Jon Kabat Zinn (45 minutes)
10 minute full body scan meditation (10 minutes)
Body scan meditation (20 minutes)

Please note, the duration is the length of the track and you may need a few minutes to get comfortable and follow any guidance notes before getting started.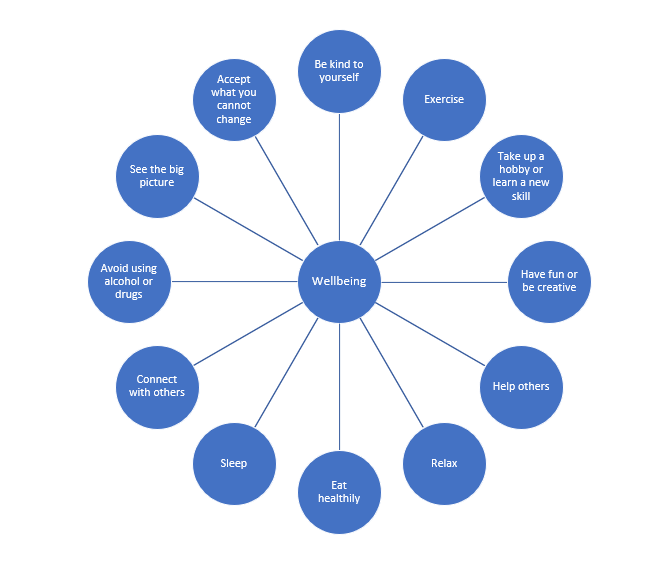 Exercise:
Regular exercise has many benefits for both physical and mental health.
A brisk 10 minute walk a day can help to build stamina, burn excess calories, contribute to heart health and contributes to the recommended 150 minutes per week of exercise. Exercising can feel like a burden or something that you don't have time for but a 10 minute brisk walk can be built into your daily routine, the following ideas may help:

If you use public transport get off a stop earlier and walk the last part of the journey to/from work

Take a lunch break and go for a walk in a local green space, getting away from your workplace will help you take a mental break and reduce the risk of errors

Some NHS Trusts and other employers can support employees to access cycle to work schemes which enable you to purchase or hire a bike at a reduced rate, many also provide discounted gym memberships.
Couch to 5k - provides advice and tips to help you improve your fitness as well as the beginner's 9-week plan, working up to being able to run 5km, all in free downloadable app.

Healthly weight and diet
If you are feeling stressed or under pressure it can be easy to turn to fast food, sweet treats and alcohol for a quick boost. A healthy, balanced diet is important to help you feel and function at your best. The NHS has a variety of guidance on eating well.

Weight loss – you can download a free 12-week diet and exercise plan from the NHS which provides you with healthy food choices, weekly challenges and motivational hints and tips to achieve a safe weight loss target.

CPPE – has a resilience section on its website, including a resilience quiz. Visit these pages to find out more about why resilience is important as a pharmacy professional and how you can increase yours.

APTUK would like to thank Nicola, Enkindle Life Coaching and Caroline Parsons, Solution Focused Hypnotherapy for their support in developing the APTUK wellbeing hub.
Record my learning outcomes
Site
Inspiring stories related to health, fitness and the pursuit of wellbeing