Sepsis is one of the UK's biggest killers yet little is known about the condition. What is understood, however, is that quick identification and early treatment are key to avoiding unnecessary deaths, which is where pharmacy comes in
Mention 'sepsis' to patients, the public or even your team members and chances are they would struggle to tell you much about it. Yet the infection is one of the biggest killers in the UK, responsible for some 44,000 deaths each year in the UK and eight million globally. That's one person every 3.5 seconds.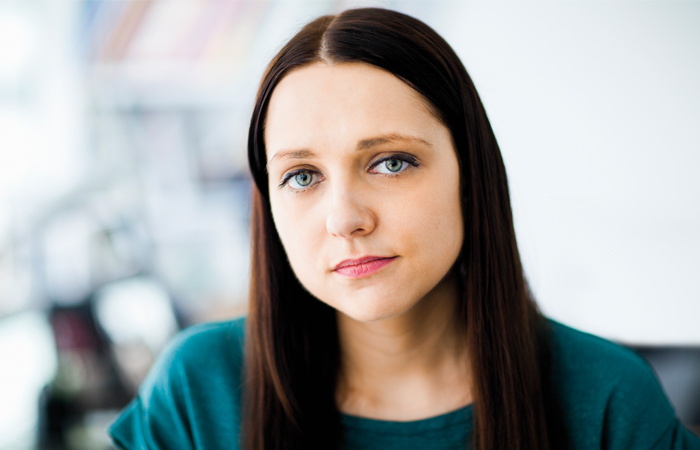 These alarming figures are part of the reason why the Government and NHS England have launched a Second sepsis action plan as part of a new Government drive to tackle the condition. The plan encourages NHS staff, including those working in pharmacy to improve their own knowledge of the symptoms of sepsis, boost awareness of the condition and help people get quicker diagnosis and treatment so as to improve patient outcomes and reduce the mortality and morbidity associated with sepsis.
The first sepsis action plan – Improving outcomes for patients with sepsis: A cross-system action plan – was published in 2015 to tackle sepsis across England and focused on hospitals and GP surgeries. The new plan builds on this to include GPs and CCG clinical leads and contains educational materials to boost awareness among all people working in primary care.
Commenting on the new action plan, Dr Ron Daniels, CEO of the UK Sepsis Trust, says: "As an organisation we absolutely welcome the second action plan produced by the Cross-System Sepsis Board on behalf of the NHS. It rightly recognises that to save lives from sepsis it demands a true multi-disciplinary, multi-faceted approach and all frontline healthcare staff, such as those who work in pharmacy, are a vital part of that."
Sepsis: the facts
According to the UK Sepsis Trust:
Every 3.5 seconds someone dies from sepsis
Sepsis is the biggest direct cause of death in UK pregnancies
Long-term complications due to delayed diagnosis of sepsis cost the UK economy as much as £15.6 billion annually
Up to 80 per cent of patients survive sepsis
Most patients who experience this critical illness will return to a normal or a 'near normal' life within 18 months of being ill
Improving sepsis care across the NHS could save thousands of lives and reduce the economic burden by an estimated £2.8 billion.
A silent killer
Sepsis is more common than you might think. "We conservatively estimate that across the UK there are 250,000 cases of sepsis every year – that makes sepsis as common as heart attack," says Dr Daniels.
What's more, sepsis kills 44,000 people each year in the UK – more than prostate, bowel and breast cancers combined. It is the most common reason for intensive care admissions in England and accounts for one in seven deaths in hospitals.
Despite its prevalence and potentially fatal consequences, a survey carried out by YouGov and commissioned by the UK Sepsis Trust in 2015 showed that 55 per cent of the UK public had not heard of sepsis, and 32 per cent did not know that sepsis is a medical emergency.
And that's just it: sepsis is a medical emergency, just like a heart attack or stroke. It is an easily treatable condition but only if it's caught early and so speed is of the essence.
New NICE guidelines published in 2016 said quick identification and early treatment are key to avoiding death from sepsis and called for all health professionals and frontline healthcare staff to think about the possibility of sepsis in their patients who have an infection.
What is sepsis?
Sepsis is a rare but serious complication of an infection. Dr Daniels explains: "It's triggered by an infection and the body's immune system goes into overdrive. If we don't stop it, it injures the body's tissues and causes multiple organ dysfunction." In fact, for every hour delay in treatment, the risk of death increases by eight per cent, he says.
Sepsis can affect anyone after an injury or minor infection. "There are groups that are more at risk of sepsis but it can strike out of the blue in an otherwise healthy individual. It always results from an infection, most commonly pneumonia and water infections," says Dr Daniels.
People who are more at risk of sepsis include:
Those aged under one year or over 75 years
Those who have impaired immune systems because of a medical condition, such as HIV or leukaemia, or medical treatment, such as chemotherapy
Those who have just had surgery or who have wounds or injuries as a result of an accident
Women who are pregnant, have given birth or had a termination of pregnancy or miscarriage in the past six weeks.
Sepsis is often referred to as either blood poisoning or septicaemia, however this is not necessarily correct. These terms refer to the invasion of bacteria into the bloodstream.
Sepsis can affect multiple organs or the entire body, even without blood poisoning or septicaemia. It can also be caused by viral or fungal infections, although according to NHS Choices, bacterial infections are by far the most common cause.
Spotting the signs
Dr Daniels says that while efforts have been made over the last 10 years or so to improve diagnosis of sepsis, more needs to be done. "It's all about a partnership between healthcare professionals and the public," he says. "We need the public to ask if it could be sepsis and we need healthcare professionals to think sepsis when a patient presents with an infection." But what are the symptoms of sepsis?
In its early stages, it can be difficult to distinguish sepsis from flu but there are six additional symptoms that indicate someone should seek urgent medical help. Handily, the symptoms spell out sepsis:
Slurred speech or confusion.
Extreme shivering or pain in the muscles or joints.
Passing no urine in a day.
Severe breathlessness.
It feels like you're going to die.
Skin that is mottled, discoloured or very pale.
"The message to pharmacy assistants is to use your instinct – you don't have to be a fully trained healthcare professional to tell if someone is very seriously unwell," Dr Daniels advises. "If someone describes having had an infection, looks unwell and has one of the six symptoms, the action is 999 or get to A&E as quickly as possible."
Sepsis in young children
The symptoms of sepsis differ slightly in adults and children. If a child is unwell with either a fever or very low temperature (or has had a fever in the last 24 hours) and has any of the following symptoms, it could be sepsis. Parents should be advised to go straight to A&E or call 999 if their child has any of these symptoms:
Is breathing very fast
Has a 'fit' or convulsion
Looks mottled, bluish, or pale
Has a rash that does not fade when you press it
Is very lethargic or difficult to wake
Feels abnormally cold to touch.
In addition, any child under five years of age who is not feeding, is vomiting repeatedly and hasn't had a wee or wet nappy for 12 hours may have sepsis and urgent medical attention should be sought.
Saving lives
Cases of sepsis have increased by 10 per cent every year over the last decade. Dr Daniels says this is "partly because we've improved our spotting and recording of sepsis but we also have better treatments and more invasive therapies", which means more positive interventions can be made.
The reality for survivors of sepsis is that there can be a burden of survival, especially if they've been in intensive care. Dr Daniels says this burden "can be anything from being unable to take part in physical activities, psychological problems such as post-traumatic stress disorder, and cognitive impairments such as poor concentration. These issues can be disabling and have a significant negative impact on
a person and their family."
But there is hope. "We have it in our hands to do something about it. If we catch sepsis early and avoid intensive care admission, recovery can be complete," Dr Daniels comments. This further highlights the vital role of people working in frontline healthcare roles to ensure patients present at hospital to receive urgent care as soon as possible – it's not just about saving lives, it's about allowing people a good quality of life after recovery.
Dr Daniels says that if people remember only one thing, it should be to "think sepsis at every opportunity when presented with a patient with an infection". He adds: "Your actions just might make the difference between life and death."
Remember!
Dr Ron Daniels, CEO of the UK Sepsis Trust, has the following top tips for pharmacy staff to remember:
Think sepsis in any patient presenting with an infection
Trust your instinct. If people look more unwell than the average patient then do something about it
Be vigilant and be prepared and if you're in any doubt, refer them to the pharmacist for a more in-depth consultation
If you spot one of the six symptoms, don't hesitate. Tell them to go to A&E now.
Sepsis kills 44,000 people each year in the UK – more than prostate, bowel and breast cancers combined