Cardiac arrest can prove fatal in minutes without treatment, yet awareness of how to use public access defibrillators remains low
Only one in 10 people in the UK survive a heart attack, but according to the British Heart Foundation (BHF), a bystander giving immediate cardiopulmonary resuscitation (CPR) and defibrillation to someone suffering from a cardiac arrest can double their chances of survival in some cases.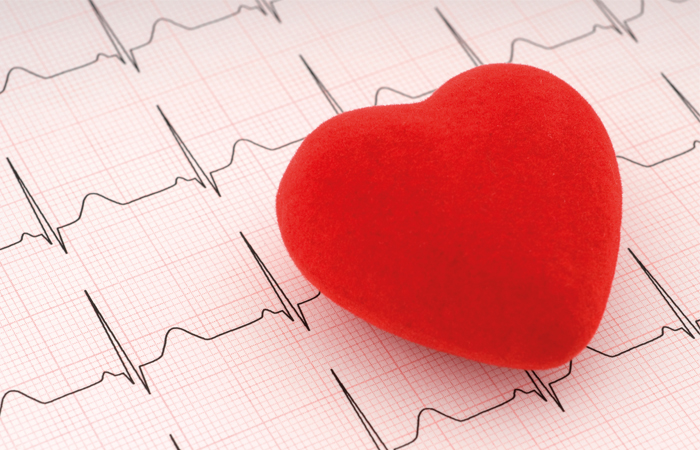 For every minute without defibrillation, a person's chance of survival decreases by around 10 per cent, yet the latest figures from the BHF show just 22 per cent of people in the UK would use a public access defibrillator in an emergency, even though they are designed to be used without training.
Barriers to use
This lack of awareness and confidence is costing lives. A recent study led by the University of Warwick – published in the European Heart Journal – suggests that there are several factors preventing members of the public from using these potentially life-saving devices.
"In short: there is still limited knowledge of what a defibrillator is, where to find one and how to use one," says Dr Christopher Smith, from the Warwick Medical School. "This is compounded by a fear of doing more harm or using the device incorrectly," he adds.
And it's not just lack of user confidence that is a problem. The BHF says organisations are often hesitant to have defibrillators on their property because they fear people will steal them. However, the Resuscitation Council (UK) states that "despite widespread use of unlocked cabinets, experience to date has shown that instances of theft and vandalism of such defibrillators are relatively uncommon" and that "if the owner of a defibrillator is still worried, they could keep the defibrillator in an alarmed box which will not only deter thieves but also alert a need for assistance in an emergency".
A 999 operator should be able to direct callers to the nearest defibrillator, but this is dependent on the device being registered with the local NHS ambulance service.
Alan Weir, clinical director at St John Ambulance, says 53 per cent of people in the UK have no idea where the nearest public access defibrillator is (according to a YouGov survey of 2,000 adults commissioned by St John Ambulance, October 2017). He says that "social etiquette" can also be a barrier to use: "People may feel awkward about applying the pads to a stranger's skin, so I think better education and a greater understanding of defibrillators will help to eradicate some of these fears."
The BHF says another issue is that many people are not sure they are even allowed to use a defibrillator, or are worried that they will do something wrong. "People are concerned they will be liable if something bad happens, either by using a defibrillator, or having one on their property," says a BHF spokesperson, "but anyone can use a defibrillator, and will be able to with ease, as it calls out clear instructions. As the defibrillator reads the heart rhythm and will only give a shock if necessary it's extremely unlikely that anything will go wrong. In the UK there is no liability for using a defibrillator as a layperson. Ultimately, if someone's had a cardiac arrest they will die within minutes without bystander assistance – CPR and defibrillation – so there's no way of making the casualty worse."
In an emergency
Dr Christopher Smith from the Warwick Medical School has the following advice about what to do in a cardiac arrest emergency
If someone collapses and they are unconscious and not breathing normally then the three most important actions are to:
Call 999
Start CPR
Find a defibrillator to attach to the patient (note that the occasional gasping breathing is in itself a sign that the heart has stopped and the patient is in cardiac arrest).
If you don't know where the nearest defibrillator is, ask the 999 operator. If you are not sure how to use the defibrillator, don't worry. The device is fully automatic and gives step-by-step voice instructions. There are sticky pads to attach to the person's chest, which have pictures on showing exactly where they should be placed. The defibrillator itself decides whether to give a shock or not.
If your organisation owns a defibrillator, make sure that it is registered with your local ambulance service and that it is visible.
Trained and ready
There are plenty of resources out there that can help pharmacy staff and members of the public learn CPR and become confident about using defibrillators.
Dr Smith is keen to stress that "although people who have training are more willing to use defibrillators, prior training is not required to safely operate one and save a life". While there are a number of voluntary and first aid organisations offering CPR training, he advises checking that they include training in the use of a defibrillator.
The British Red Cross and St John Ambulance both offer automated external defibrillator (AED) training courses (see box below) and St John Ambulance has also created simple films explaining the four steps to give someone the best chance of surviving a cardiac arrest, which can be viewed online.
Pharmacy teams can also use, and direct members of the public to, St John Ambulance's free first aid online resources, downloadable guide, app, and first aid courses to help educate them around cardiac safety.
In addition, Dr Smith recommends the BAFTA-nominated and multi-award winning educational resource LifeSaver and its new VR-version, LifeSaver VR – a free smartphone app that takes the user through interactive video scenarios requiring CPR and the use of a defibrillator.
And anyone with at least a CPR qualification can sign up to be a volunteer first-responder via the GoodSAM app.
Find a course
Spreading the word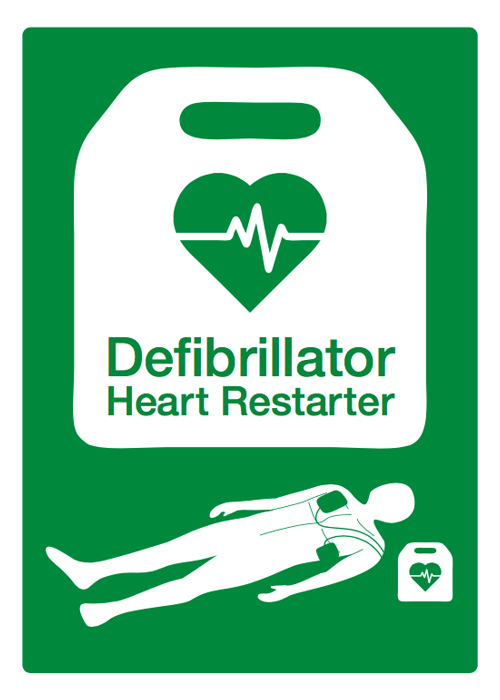 Perhaps the most important message community pharmacy teams can spread to improve the outcome for people suffering cardiac arrest is the vital importance of immediate action.
Alan says pharmacy staff are "key to informing the public about the importance of intervening in cardiac emergencies, plus with their knowledge of the local area can tell people where the nearest defibrillators are and encourage them to familiarise themselves with the locations".
Location signs and information posters about the use of defibrillators devised by the Resuscitation Council (UK) and the British Heart Foundation are available to download.
"Without any intervention, everyone who suffers a cardiac arrest will die," says Dr Smith. "In England, ambulance services aim to arrive at a cardiac arrest patient within eight minutes of the emergency call in 75 per cent of cases," he continues. "But it is what happens before the ambulance arrives, and the actions that are taken by members of the community, that arguably make the biggest difference to whether or not a person survives. At present public access defibrillators are used in about one in 50 cardiac arrests in the community. There is huge potential to improve that and save more lives simply by better using the resources that are already out there."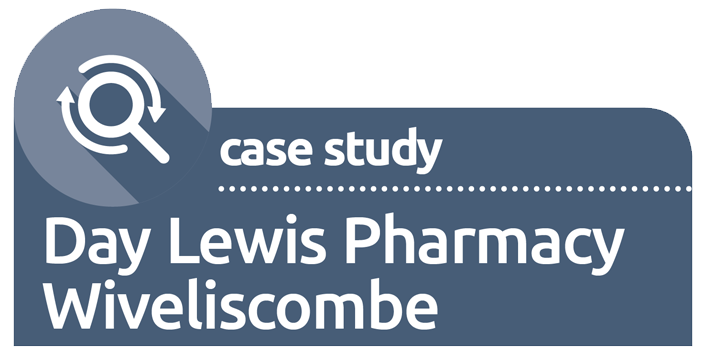 The perceived cost of a defibrillator can be a barrier for many organisations to install one. They usually cost around £2,000, plus extra for the cabinet and replacement pads. However, charities such as The British Heart Foundation can help community groups fund the purchase.
Day Lewis Pharmacy in Wiveliscombe near Taunton, which was highly commended in the Innovation category at TM's Recognition of Excellence Awards 2017, installed a defibrillator last May after raising £5,000 for the heart charity. Along with Wiveliscombe First Responders, the pharmacy has trained members of the public to use the defibrillator and perform CPR. It is accessible 24 hours a day, seven days a week for any member of the public to
use in an emergency.
Explaining the decision to install a defibrillator, pharmacist manager Sally Dugmore says: "When the CEO of Day Lewis Pharmacy sadly passed away in July 2016, we thought about what would happen if somebody had a cardiac arrest in and around the pharmacy, and what we could do to help. We realised that it takes an ambulance about 20 minutes to get to Wiveliscombe, which is a long time to wait if you were having a heart attack, and that our chances of saving someone's life would be much more successful if we had a defibrillator."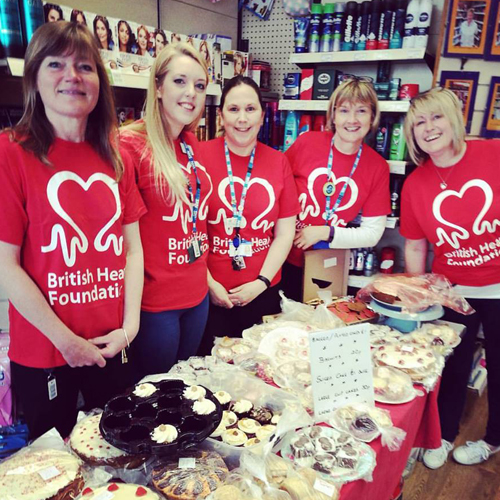 The pharmacy originally set about raising the money for the defibrillator themselves – collecting around £2,000 through fundraising events including raffles, cake sales, bingo and generous donations from customers – and then saw that that the BHF was providing grants for community defibrillators.
"We decided to apply for a defibrillator and cabinet from the BHF and were successful," says assistant manager and pharmacy technician Bridget Foxwell. "We then used the money we had raised to buy replacement defib pads and a training device (which cost £600), which is an exact replica of our defib. We used the training device to train around 40 members of the public, and the Wiveliscombe First Responders often borrow this to train more people."
Sally says they have had lots of positive feedback from members of the community about the defibrillator: "Everyone is pleased that it is available if needed. The training was a great success and we have most people in the local area trained including members of the local businesses. Luckily we haven't had to use our defib yet, but at least we know it is available 24/7 to anybody that needs to use it."