The Association of Pharmacy Technicians United Kingdom (APTUK) is the national professional leadership body for pharmacy technicians working in all pharmacy sectors across all countries in the UK: England, Northern Ireland, Scotland and Wales.
We work on behalf of pharmacy technicians securing and advocating the pharmacy technician profession and advancing the professions education and scope of practice.
Our History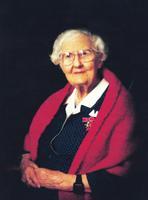 APTUK was formed in January 1952 by Katherine L Miles MBE to gain recognition, remuneration and registration for pharmacy technicians. Katherine Miles through dedication and determination petitioned the then Department of Health and Social Services committee for this recognition and in March1952 they agreed to recognise the qualified workforce.
Our name of 'Association of Pharmacy Technicians' was agreed by the APTUK committee in 1966. The Association of Pharmacy Technicians UK (APTUK) has been in existence ever since and it has always been run by pharmacy technicians for pharmacy technicians.
We have continued to campaign on behalf of our members to ensure the professional voice of pharmacy technicians is heard, beginning with our vision to register pharmacy technicians.
In July 2011 it became mandatory that all pharmacy technicians must be registered with the General Pharmaceutical Council to practise in England, Scotland and Wales. The register provides protection for patients by ensuring only those qualified, competent and under a duty to maintain high standards can work as pharmacy technicians in Great Britain. Those not registered, but practising as a pharmacy technician or referring to themselves as such, are breaking the law and can be prosecuted.
You can view a short video on our history below.
The Association of Pharmacy Technicians UK is the Professional Leadership Body for registered pharmacy technicians working in the UK.
Our Vision - Leading pharmacy technicians to deliver professional excellence for patient centred care.
Our Aims are:
To maintain, safeguard and enhance the professional and education standards by responding to the evolving needs of pharmacy technicians
To influence and improve the education of both pre-registration trainee and registered pharmacy technicians
To support innovation through quality systems to enhance the safe and effective supply and use of medicines
To maintain links and professional relationships with the pharmacy regulator and professional pharmacy bodies to advise on the greater use of pharmacy technicians
To promote and support professional empowerment of pharmacy technicians as an integral part of the pharmacy team
Our Values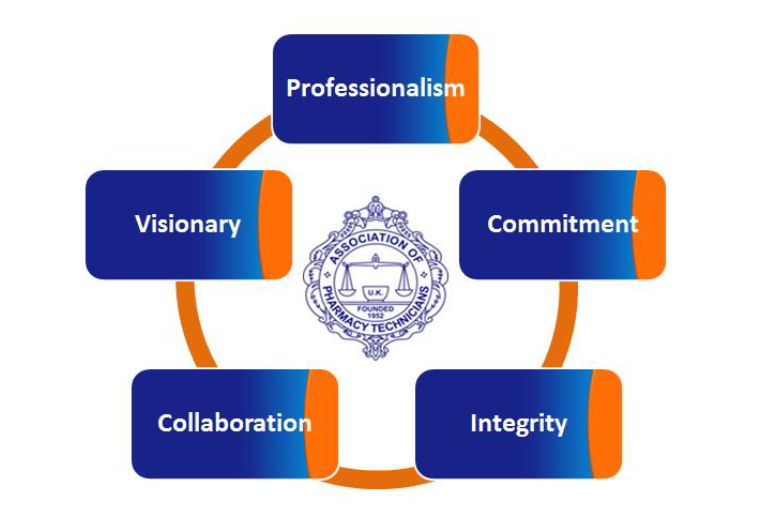 Professionalism - Use knowledge, skills and judgement to deliver the highest standard of person centred care
Commitment - Dedicated to the profession, our members and the association
Integrity - Behave honestly, openly, reliably and take responsibility at all times
Collaboration - Work together and seek involvement for the best outcomes
Visionary - Take a proactive approach to lead and maximise the potential of the pharmacy technician profession for the future. macy
Our Mission
APTUK, through strong, influential representative leadership, supports patient centred professionalism by encouraging in our membership, the attitudes and behaviours associated with outstanding healthcare professionals. We work on behalf of pharmacy technicians, championing and safeguarding the pharmacy technician profession, enhancing the education and scope of practice, by supporting the delivery of professional excellence and patient centred care for the health and wellbeing of patients and all pharmacy service users.

In order to achieve its objectives and goals APTUK works closely with the General Pharmaceutical Council and collaboratively with the other pharmacy organisations to help deliver professional excellence.
APTUK holds collaboration mandates with:
Centre of Pharmacy Postgraduate Education (CPPE)
Royal Pharmaceutical Society
Primary Care Pharmacy Association
Our Commitments to members
Influence change for the advancement and safeguarding of the pharmacy technician profession
Represent the opinions of our members and respond to the professional needs of pharmacy technicians
Provide developmental support for the delivery of patient centred professionalism
Actively pursue the sharing of knowledge and experience through professional networking and collaborative working
Promote the pharmacy technician profession, foundation and advanced roles, within the pharmacy team, to shape its future development.