The Association of Pharmacy Technicians UK is the Professional Leadership Body for registered pharmacy technicians working in the UK.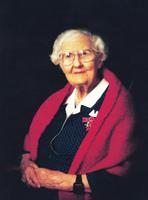 APTUK was formed in January 1952 by Katherine L Miles MBE to gain recognition, remuneration and registration for pharmacy technicians.
Katherine Miles through dedication and determination petitioned the then Department of Health and Social Services committee for this recognition and in March1952 they agreed to recognise the qualified workforce.
Our name of 'Association of Pharmacy Technicians' was agreed by the APTUK committee in 1966. The Association of Pharmacy Technicians
UK (APTUK) has been in existence ever since and it has always been run by pharmacy technicians for pharmacy technicians.
We have tirelessly campaigned on behalf of our members to ensure the professional voice of pharmacy technicians is heard, beginning with our vision to register pharmacy technicians.
In July 2011 it became mandatory that all pharmacy technicians must be registered with the General Pharmaceutical Council to practise in England, Scotland and Wales. The register provides protection for patients by ensuring only those qualified, competent and under a duty to maintain high standards can work as pharmacy technicians in Great Britain. Those not registered, but practising as a pharmacy technician or referring to themselves as such, are breaking the law and can be prosecuted.