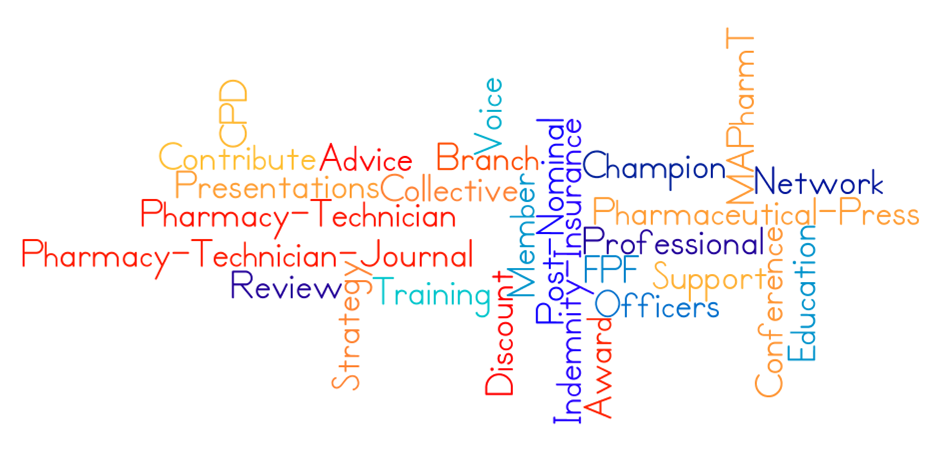 APTUK encourages in our membership, and in all pharmacy technicians, the attitudes, behaviours and qualities that are associated with outstanding healthcare professionals.

By this we mean, demonstrating and being trustworthy, reliable and dependable. Acting with integrity, honesty, responsibility and being accountable. Being positive and open to learning from others to maintain and gain: knowledge and competence, and ultimately showing respect for others, demonstrating self-regulation in behaviour and attitude for the good of others.
Listed below are some of the 'Benefits of Membership' when you join your Professional Body and support the Association so that together we can be the collective; Professional Voice of Pharmacy Technicians.
Use of the post-nominal 'MAPharmT'.
Quarterly professional journal "The Pharmacy Technician Journal" to keep you up to date with national and strategic issues impacting on the profession, articles to support your revalidation and the opportunity to submit your own article.
Free revalidation support
Access to advice on educational issues via the Professional Development Team.
Exclusive access to the supporting resources for the APTUK Foundation Pharmacy Framework within the 'members only' area of the website.
Access to a Foundation Pharmacy Framework Champion.
Join a local APTUK branch and meet other pharmacy technicians, promote professionalism and undertake revalidation learning in your area.
Exclusive access to the conference content/ presentations after the event within the 'members only' area of the website.
Opportunities to share your views on topical issues via the journal, online surveys and your local branch and bring to the attention of National Officers areas that APTUK should act upon.
Opportunities to contribute to the work of the APTUK committee and groups.
Discounted rates to attend the APTUK annual professional conference and other pharmacy conferences and events.
Exclusive members discount on subscription of the Pharmaceutical Journal
Claim tax back on membership fee's - Click here to learn how